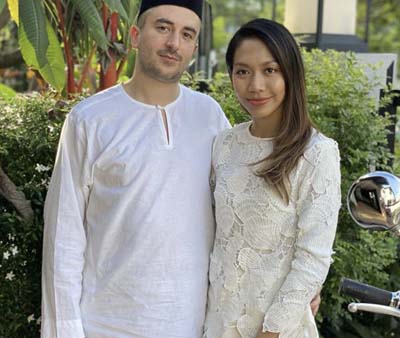 Hunny Madu marries Italian chef during MCO
Tahir Alhamzah
Kuala Lumpur: After a recent photo of her kissing a Caucasian caused a stir among Netizens, singer Hunny Madu has come forward to clarify that the man in question is her Italian chef husband whom she married in May.
Hunny, 36, admitted to having tied the knot with Fedrighi Francesco on May 2, in an intimate solemnisation ceremony attended by family members only, due to the Movement Control Order (MCO).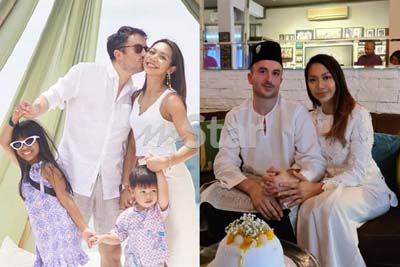 "It was a simple event, witnessed only by my parents, siblings and my two kids. Even the ustaz who led the solemnisation was not at the same place with us (the nikah was done via video call)," she said in a recent news report.
The Kuala Lumpur-based Francesco has been residing here since January 2018 and converted to Islam three months prior to their solemnisation ceremony.
The couple's wedding reception which was originally planned for last month had to be pushed back to a later date. "God-willing, we'll organise one at a more appropriate time," she said.
In 2010, Hunny whose real name is Hani Farhana Mohd Hatim, married Khairul Azhar Abdul Wahid, but divorced eight years later. They have two children — Eva Medina, 8, and Adam Musa, 3.