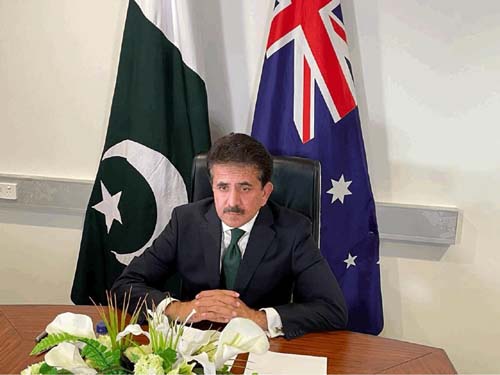 Sadequain one of the greatest artists of Pakistan: Zahid Hafeez Chaudhri
Newswire
Canberra: Pakistan High Commissioner to Australia Zahid Hafeez Chaudhri this week said that Sadequain was one of the greatest artists of Pakistan.
"Sadequain (RIP) was undoubtedly one of the finest painters and calligraphers Pakistan has ever produced," he tweeted..
Syed Sadequain Ahmed Naqvi – 30 June 1930 – 10 February 1987 – often referred to as Sadequain Naqqash, was a Pakistani artist, best known for his skills as a calligrapher and a painter.
He is considered one of the finest painters and calligraphers Pakistan has ever produced. He was also a poet, writing hundreds of rubaiyat in the style of Omar Khayyam and Sarmad Kashani.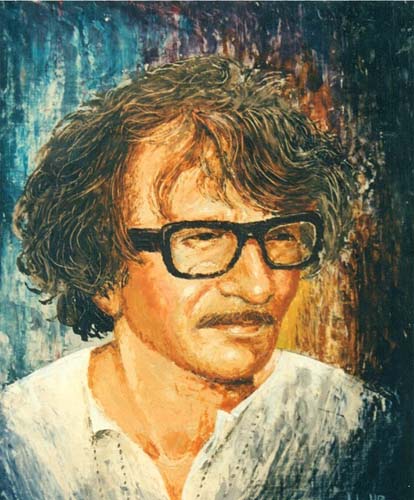 Sadequain was born in Amroha, into a family of calligraphers. In late 1940s he joined the Progressive Writers and Artists Movement. His true talent was discovered by Huseyn Shaheed Suhrawardy who brought Sadequain into the limelight. He also spent some time in Paris augmenting his skills.
Sadequain was widely praised for his calligraphic style, which is considered iconic by many critics of South Asian art.
Sadequain was part of a broader Islamic art movement that emerged independently across North Africa and parts of Asia in the 1950s and known as the Hurufiyya movement.
Hurufiyah refers to the attempt by artists to combine traditional art forms, notably calligraphy as a graphic element within a contemporary artwork.
Hurufiyah artists rejected Western art concepts, and instead searched for a new visual languages that reflected their own culture and heritage.
These artists successfully transformed calligraphy into a modern aesthetic, which was both contemporary and indigenous.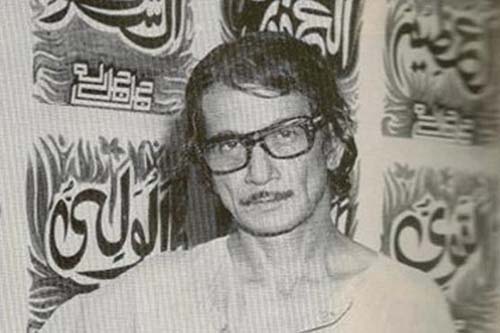 Prior to Sadeqain's work, only a few painters had experimented with the medium in Pakistan. Sadequain is a pioneer of the style, bringing calligraphy into a mainstream art form, and influencing subsequent generations of Pakistani artists. Sadequain in his own words was primarily a painter of figures with allegorical significance.