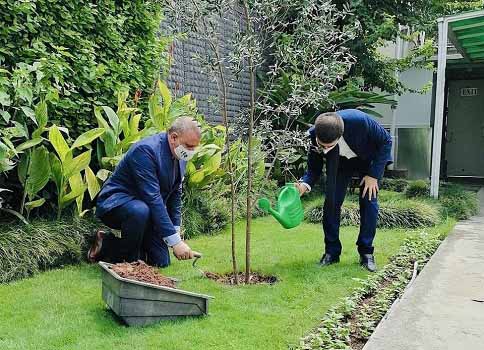 Ambassador Andreas Ferrarese joins plantation drive
Islamabad: Ambassador of Italy Andreas Ferrarese on Tuesday planted an olive tree at the Embassy compound.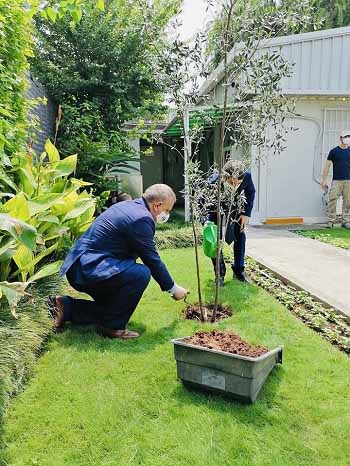 "We look forward to plant many more," he said in a statement. The envoy said he hoped to further enhance the friendship between Pakistan and Italy.
This week, Prime Minister Imran Khan launched the largest tree plantation drive in the history of Pakistan as the government commemorated August 9 as 'Tiger Force Day'.
Addressing a ceremony organised in Islamabad on Sunday to launch the drive, he urged the people to take part in the tree plantation campaign across the country, saying Pakistan is the sixth most affected country by climate change in the world.
"It is the responsibility of everyone to make country green for our coming generations," he said.
The premier said many of the areas in the country will turn into desert which will lead to poverty if we did not take measures to overcome the effects of climate change.
The premier said the country has started to feel the adverse impact of climate change in the shape of low wheat production due to untimely rains.