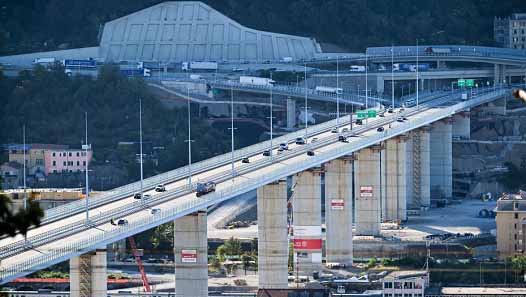 Italy opens new Genoa bridge to traffic
Rome: Italy opened the new bridge in the northern city of Genoa to traffic late last night, a day after the inauguration of the structure, reports Italian news agency ANSA.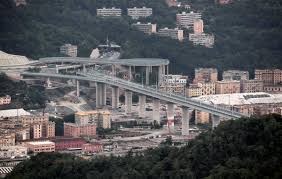 The opening of Ponte S. Giorgio unites the east and west of the city and comes almost two years after its predecessor, the Morandi Bridge, collapsed in a disaster that claimed 43 lives.
Genoa bridge becomes symbol of hope for Italy. Traffic is now flowing in both directions, with many motorists beeping as they cross the bridge which is illuminated at night with the Italian tricolour and was designed by celebrated Genoa architect Renzo Piano.