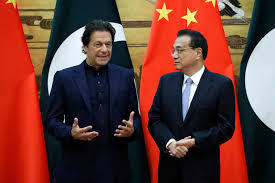 Pakistan aims to take China ties to new heights
Gwadar Pro
Islamabad: Pakistan Prime Minister Imran Khan wants to take Pakistan-China ties to new heights as he is into the third year of his five-year term, close aides said.
Government officials working closely with the PM told Gwadar Pro that China was the top priority for the premier and he regularly directs all the aides and ministers to focus on the relations with the Iron Brother – a household name for China.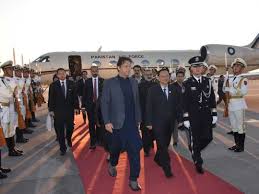 "There is not a single day when China is not discussed in a positive way. China is part of the daily business. For the PM, the ministers and the bureaucrats (China is very important)," said one official.
He said PM Khan was especially impressed by China's success to alleviate poverty within a short span of time. "Whenever a minister goes to china, the PM specially directs him to learn from the great friend. He thinks Pakistan is lucky to have china by its side," the official said, citing the PM's meetings.
This week, Prime Minister Imran Khan said Pakistan had a lot to learn from China as far as economic development and poverty alleviation was concerned.
During talks with outgoing Chinese Ambassador to Pakistan Yao Jing who was paying a farewell call on the prime minister on Tuesday, PM Khan credited the Chinese leadership in China's socio-economic transformation.
He was thankful to China for supporting Pakistan's development and the fight against the COVID-19 pandemic, adding China-Pakistan Economic Corridor (CPEC), with numerous projects will upgrade Pakistan's infrastructure and strengthen its economy. PM Khan expressed confidence that the project will play a key role in promoting regional growth and prosperity.
Another close aide of the PM told Gwadar Pro that Imran Khan had already termed China as the future of Pakistan. "The PM himself believes our future is linked with China. By this the PM means the CPEC, the bilateral cooperation and the brotherhood," he said.
The PM, he said, had directed the officials and the ministers to concentrate on taking the Pakistan-China ties to new heights.
Commenting on the Pakistan-China friendship, Federal Minister for Science and Technology Fawad Chaudhary said this brotherhood had frustrated India.
"Despite all the challenges, Pakistan has successfully completed first phase of CPEC and has entered into second phase. The second phase also involves economic zones, which will increase economic activities and generate massive job opportunities in Pakistan," he added.
Defense analyst Brigadier Harris Nawaz (retd) said India was envious of Pakistan-China economic cooperation. "India desperately wants to sabotage CPEC which is a fate changer project for Pakistan. The economically sound Pakistan is against the interest of Indian hegemonic agenda," he maintained.
Brigadier Nawaz said Pakistan was committed to complete the CPEC related projects in time. He said the United States wanted to use India to stop China's rising global influence.
International relations expert Dr Amna Mehmood Pakistan and China had always affirmed their commitment to continue cooperation with each other in the current political scenario of the world.
She said China had emerged as an economic giant. "The United States is envious of China's growing influence in international markets. The United States is using India to protect its interests and to contain China's influence," she added.
Dr Amna Mehmood said China had given a befitting response to India's illegal movement in Laddakh. "Indian army is not capable enough to confront the highly equipped and professional army of China. The United States' tilt towards India is further escalating tensions in the region. We (Pakistan) are with China and will always remain with China," she asserted.