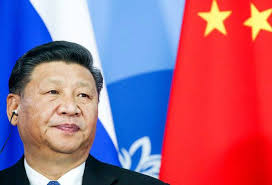 West should seek fair stories and modernize its minds about China
By Wang Wen – Global Times
During weekends, like many other Beijing residents, I often drive one hour to the mountain areas in Beijing's suburbs. I would rent a home-stay where I can relax and experience a suburban life. It has been five months since the outbreak of the novel coronavirus, and the number of Beijing tourists bound to suburbs is only one-twentieth in ratio compared to the past. However, I surprisingly found that everything remains in order.
This reminds me of a debate I had with former US secretary of defense William Cohen a few years ago. It was a dialogue between Chinese and US think tanks. Cohen, who was said to have come to China more than 100 times, told me that it is not correct to say places which are one-hour drive from metropolises like Beijing, Shanghai and Guangzhou are all poor rural areas. He said there are a lot of poor areas which are one-hour drive from New York or Chicago.
In 2020, the riots in the US triggered by the death of George Floyd once again prove inequality in the US and reflect simmering public anger. In his new book People, Power, and Profits: Progressive Capitalism for an Age of Discontent, American economist Joseph Eugene Stiglitz wrote that 40 percent of Americans could not afford an unexpected $400 out of pocket expense. Many Americans are struggling at the poverty line.
The ongoing pandemic is perhaps overthrowing people's understanding of the world's biggest and most developed country and of the world's biggest developing country.
The US has been viewed as a rich, powerful and orderly country which boasts of democracy, equality and human rights. But these labels have been torn down by the coronavirus. The long-term prejudice held by Western media is that even if skyscrapers are built in Chinese cities, the cities are still impoverished rural areas with corrupt officials, dirty communities and a political system that suppresses its people. These mind-sets are way outdated.
Besides national strengths including economics, trade, manufacturing and military, the core of Chinese society in recent years has undergone profound changes. This includes, but is not confined to, people's spirit of devotion and consciousness, the autonomous structure of villages, the youth's sense of equality, the optimization of ecology, the order and security in cities, the innovative entrepreneurship, and people's strength and energy.
The muckraking movement and the Progressive Era that the US experienced in the early 20th century has also taken place in China – which Western media did not report.
When Weibo became popular over a decade ago, there was a wave of criticism across Chinese society. People reflected on political corruption in China, strained markets, environmental pollution and deterioration, widening social gaps, and other dark sides of society.
Since 2012, decision-makers in China have devoted themselves into comprehensively deepening reforms in attempts to rectify what the Chinese people detested. China in recent years has made progress in combating corruption and crime. China has spared no effort in improving its people's livelihoods. For example, a majority of the Chinese have had basic medical insurance today. China has attached greater importance to preserving the environment as exemplified by improving Beijing's air quality. China also has paid sufficient attention to rural revitalization, and has progressively upgraded rural residents' quality of life.
It is unrealistic to think that there aren't negative things happening in China. Unfair even evil deeds do take place from time to time. The burden to reduce poverty and increase employment remains heavy. The Chinese people have undergone a difficult time in fighting the novel coronavirus. When observing anything under a microscope, bacteria and dirt will always be spotted. It has to be understood that China's great changes and structural trends have varying degrees of good and evil, positive and negative, with progress and setbacks.
From this perspective, the modernization of human civilization, including democracy, liberalism, equality, fairness and justice, has in recent years ramped up in China. This has collectively been ignored by the Western media, unfortunately.
The Dalia Research, a German media company, carried out interviews between April and June with 124,000 participants from 53 countries and regions to monitor their attitudes toward democracy. It released its founding in Democracy Perception Index – 2020. The results show only 10 percent of Chinese believe there is "not enough" democracy in their country, and 13 percent of them say the Chinese government serves only a minority. However, the figures for US respondents are much higher: 36 percent of Americans think that democracy is insufficient in the US, with 52 percent of them believing their government serves only a minority.
The Chinese have the final say of what kind of a country China is. Western media might well be reminded that they should, and need to as well, report on China's changes with a more inclusive and open manner. Indeed, they might find inspiration and fresh understandings of China if they travel to Beijing's outskirts, to such suburban districts as Huairou, Miyun, or Yanqing.