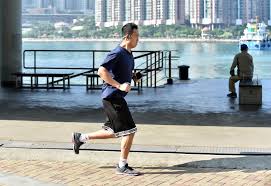 HKSAR national security law to ensure Hong Kong's steady development
China's top legislature reviewed a draft law on safeguarding national security in the Hong Kong Special Administrative Region (HKSAR) of the People's Republic of China, during the legislative session.
This is a crucial step in establishing and improving the legal system and enforcement mechanisms for the HKSAR to safeguard national security.
The legislation fully embodies the concept of Constitution-based governance of the country and law-based governance of Hong Kong, as well as the sense of responsibility of the central authorities.
The draft explicitly outlines six key aspects that include the establishment of a commission by the HKSAR to safeguard national security and the commission's duties; four categories of crimes that threaten national security and their corresponding penalties; case jurisdiction, application of laws and procedures; and the central government's national security institutions in the HKSAR.
Hong Kong has faced increasingly notable risks in maintaining national security since last year following the proposed ordinance amendments.
This was particularly manifested in the prolonged social turmoil and street violence. Actions and words advocating "Hong Kong independence" became rampant and external forces blatantly meddled in Hong Kong affairs.
These actions seriously threatened national sovereignty, unity and territorial integrity while trampling on Hong Kong's rule of law. They further undermined the region's social stability and dealt a heavy blow to its economy and the livelihood of some 7 million Hong Kong residents.
Once a law that intends to set things right is put in place, the vast majority of Hong Kong residents can be better protected, and Hong Kong will continue to prosper as an attractive place for foreign investors.
In addition, such a law can help solve Hong Kong's deep-rooted problems and better guarantee its development prospects.
The establishment and improvement of the HKSAR legal system and its enforcement mechanisms to safeguard national security will help Hong Kong end the chaos, embrace peace and stability, and mark the advent of a new era.
It is hoped that the law will be passed and implemented at the earliest time possible.