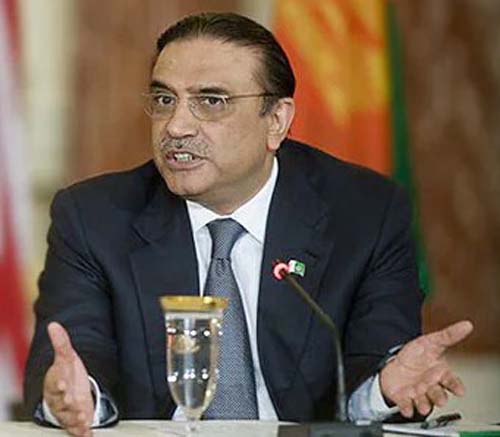 PTI chief has crossed all limits to defame national institutions: Zardari
Liaquat Ali
Islamabad: President Pakistan People's Party Parliamentarians (PPPP) Asif Ali Zardari said this week that chief Pakistan Tehrik-e-Insaf (PTI) Imran Khan has crossed all the limits to defame the national institutions which will not be tolerated anymore.
In a statement issued here by the party secretariat, he said "This is the country where we all have to be buried and we will not allow one person to play with our values and our country."
He said the allegations against the brave and distinguished officers of the Pakistan Army including Major General Faisal is actually an attack on the institution with which the whole of Pakistan stands.
"A person is fooling his innocent workers with lies and deceit, I see the downfall of this person," he added.