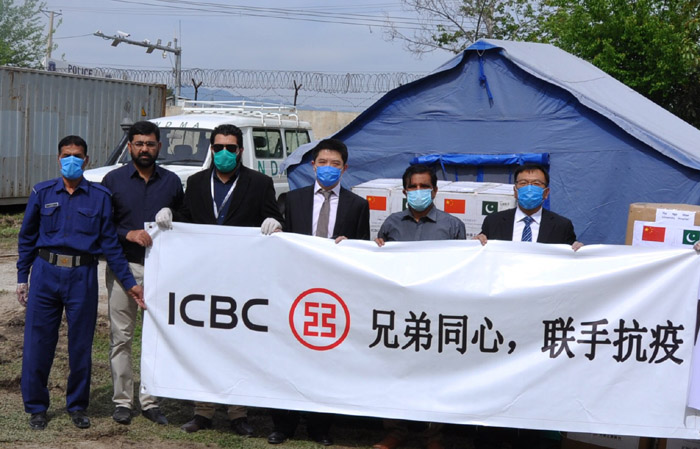 ICBC makes donation to Pakistan's Pandemic Relief Fund
Gwadar Pro
Islamabad: Industrial and Commercial Bank of China Limited (ICBC) has made a generous donation to help Pakistan fight the COVID-19 pandemic.
The ICBC donated Rs 858,000 to Prime Minister Imran Khan's COVID-19 Pandemic Relief Fund along with medical supplies worth Rs 36.68 million, Chinese Ambassador to Pakistan Nong Rong said on Sunday afternoon.
He said the donation was made by the ICBC's Karachi branch on behalf of the ICBC Head Office. "For fighting against COVID-19 pandemic together with Pakistani brother, ICBC Karachi branch donated PKR 858,000 to PM's COVID-19 Pandemic Relief Fund along with medical supplies worth PKR 36.68 million to NDMA and local hospitals on behalf of ICBC Head Office," the envoy said in a social media statement.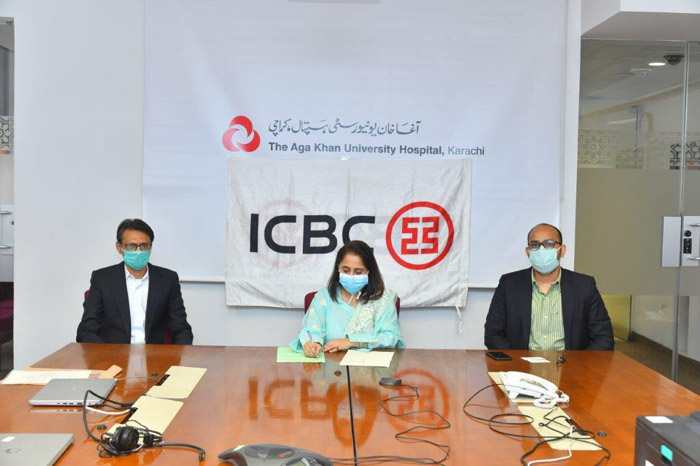 ICBC is a multinational Chinese banking company. Founded as a limited company on January 1, 1984, ICBC is a state-owned commercial bank. With capital provided by the Ministry of Finance of China, the bank's Tier 1 capital in 2013 was the largest of one thousand global banks, being the first bank headquartered in China to achieve this distinction in modern history.
Subsequently, ranked the largest bank in the world 2017 and 2018, by total assets – December 31, 2018, $ 4027.44 billion – ICBC was positioned at 1st in The Banker's Top 1000 World Banks ranking, every year from 2012 to 2019, and first (2019) on the Forbes Global 2000 list of the world's biggest public companies. It is considered a systemically important bank by the Financial Stability Board.
Previously too, the ICBC donated ventilators and medical equipment to Pakistan, a National Disaster Management Authority (NDMA) spokesperson said. The bank had provided 40 ventilators, 50,000 N-95 masks, 60,000 surgical masks and 4,000 testing kits.
Pakistan government also received $500 million as a new loan from the ICBC in January, taking the total ICBC lending to $1 billion in the current fiscal year, ending on June 30, 2021.
In addition to that, China provided $1 billion worth of SAFE deposit. Also, China extended $1.5 billion in trade financing facility, which was the obligation of the central bank and not counted as part of the $6.7 billion borrowing in the past seven months.
China's continued financial assistance to Pakistan has helped in keeping the gross official foreign exchange reserves at around $13 billion despite the suspension of the International Monetary Fund (IMF) programme, negative growth in exports and major debt repayments to Saudi Arabia and other creditors.