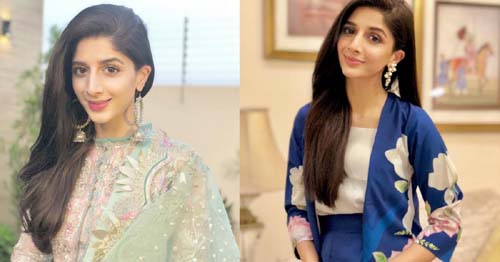 Mawra want people to criticize not personal attack
Bisma Ahmad
Mawra Hocane is a beautiful, versatile and accomplished Pakistani actress, model. And a VJ who is in the industry for a long time and is impressing her fans with her powerful performance.
Her sister Urwa Hocane is similarly a talented Pakistani actress. And also a model while her brother in law Farhan Saeed is a Pakistani actor and an incredible singer. Mawra also want to be a lawyer.
Currently she played the role of Anaya. The strong independent women who give hope to many girls in the society.
As an actress, Mawra Hocane is often criticize. Sometimes due to her work and at other times there are just personal attacks on her.
In a recent interview, the Sabaat actress Mawra want to talk about criticism on the life of actors and how it affects them.
She said, "I think an actor gets affected like a normal person. People stop thinking that an actor is also a human being and of course it affects deeply. If criticism is on your work then you can use it as a fuel whether you like it or not. Sometimes we don't like the criticism on our work when it's unnecessary. I can overlook this type of criticism. For suppose if somebody attacks on Anaya then I will accept it and move on but if they attack Mawra, it hurts.
"After so many tears I can filter it but for new actors, it is not easy. It must be really harsh for new actors because they are coming in the time of social media. The hate on social media is very loud. I hope God give them courage because it hurts a lot," Mawra Hocane added.