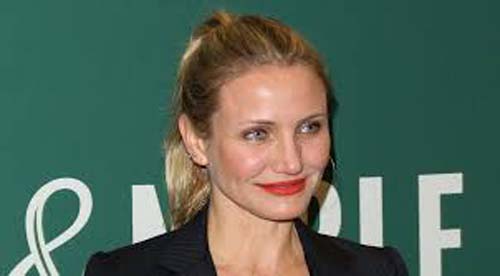 Cameron Diaz: Quitting acting gave me peace of mind
Bisma Ahmad
Former Hollywood actress Cameron Diaz said: "Leaving acting since two years ago gives me spiritual peace".
Cameron Diaz has been one of Hollywood's famous actresses has credited with leading films such as 'Charlie's Angel', Co-op, etc. But last film of his 20-year career, released in 2014 called 'Annie'.
Commenting on a podcast on health. His former co-star Gwyneth Paltrow, Cameron Diaz said: "My soul had gain mental peace. Since I started taking care of myself. This is a very strange thing to say and many people may not understand, but I know you would understand my point, but working at this level and especially in the eyes of everyone is very tiring."
47 years old Cameron Diaz further added: "One who is an actor has to get a lot of attention to present yourself".
Cameron Diaz announced her retirement in 2018. She said that she may return sometime in the future. Cameron Diaz began his career with the famous 1994 film The Mask starring Jim Carrey.
"It's a big responsibility to guarantee the success of films worth millions of dollars, and actors always wanted to be able to stand on their own two feet and not need anyone's help," she said.
"I took a stand and reviewed my life. When making a film, your identity is not yours. You are on the set for 12 hours and that too for many months and there is no time to do anything.
Cameron Diaz married 41-year-old musician Benji Maiden in 2015 and their first child in 2019 was a daughter whom he named Redix. Speaking on the podcast, she said that she was also suggested to be a mother by Gioventh Paltrow and encouraged her." "If you weren't here then I wouldn't be a mother right now."