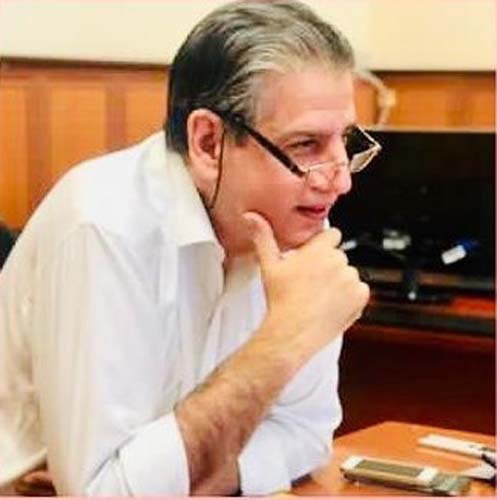 Ambassador Stefano Pontecorvo continues his peace mission
Newswire
Kabul: Ambassador Stefano Pontecorvo, NATO's Senior Civilian Representative in Afghanistan, held talks with Afghanistan reconciliation talks leader Abdullah Abdullah last week as part of the peace efforts.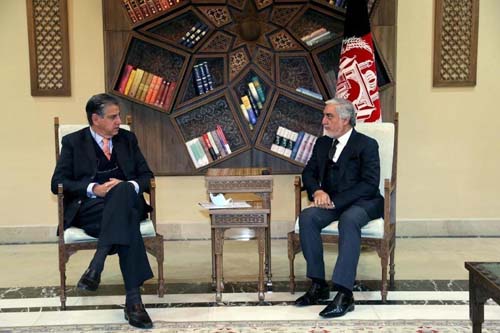 Abdullah later tweeted: "Pleased to meet HE Ambassador Stefano Pontecorvo @pontecorvoste, @NATO's Senior Civilian Representative in AFG @NATOscr. We exchanged views on the #AfghanPeaceProcess, the talks in Doha, increased level of violence, & the regional diplomacy for peace."
Ambassador Stefano Pontecorvo earlier assured strong support to a peaceful Afghanistan free from terrorism.
Ambassador Pontecorov said: "A stable Afghanistan, free from terrorism, is what the Afghan people deserve and the world expects."
"At the time of tremendous opportunity for peace, together we have to keep focused on our highest priority: the earliest possible start of intra-Afghan negotiations," he said.
He also lends support to the hard-gain achievements of the last 19 years in Afghanistan. "Afghanistan will have international support to preserve achievements they had made over the last two decades."
"NATO and its partners are committed to supporting Afghanistan, the Afghan security forces and the Afghan people's demands for a more secure and peaceful country," he assured.
At the meeting with Abdullah, Chairman of the High Council for National Reconciliation, Ambassador Pontecorvo underlined NATO's commitment to peace and security in Afghanistan. "Reduction in violence must continue to build confidence and lead to the intra-Afghan negotiations as soon as possible," he added.