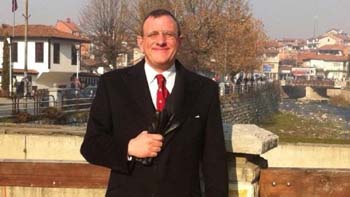 Italy, Pakistan traditional friends: Ambassador Andreas Ferrarese
Islamabad: Italy's Ambassador to Pakistan Andreas Ferrarese has said Italy and Pakistan were traditional friends who needed to enhance cooperation.
Speaking to Covert here, the envoy said Italy and Pakistan shared views on international issues. "This friendship should be transformed into a partnership. There is a lot of potential to cooperate," he remarked.
The ambassador, who has been regularly meeting senior Pakistani officials and politicians, said he was aiming to bring the two countries even closer.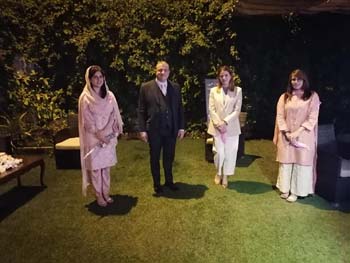 "During my tenure, there must be progress. Pakistan is a wonderful host. I picked Pakistan when I was offered posting in a few countries. I have a personal liking for Pakistan," he maintained.
The envoy pledged to improve the consular services for more than 1 million Pakistani citizens who have relatives living in Italy.
Ambassador Ferrarese said Pakistan was a relevant player globally and not only in this region, with whom "we fruitfully collaborate in the main international fora, especially in United Nations."
He added: "We praise and support the role of Pakistan and its action of facilitation in order to contribute to bring peace and normalization in Afghanistan, which would greatly contribute to a stabilization and prosperity of this geo-political area."
This is Ambassador Ferrarese's sixth diplomatic assignment abroad and the second as Ambassador of Italy. "My father is a Professor of History with a passion for archeology and my mother a Professor of Financial Economy. I took something from both of them, but at the end prevailed to the seductions of an academic life the desire to serve my country in public Administration. I graduated in Arabic language and literature, then had a first quality training in political sciences, economy and law at the University of Padua, and through a stage in Ecole Nationale d'Administration, thus in Paris," he said in a separate recent interview.
Passing the selection for the diplomatic service, age 26, the envoy opted for "starting my work in economic affairs, being assigned in office for economic relations with Asia."
Ambassador Ferrarese's first posting abroad was at the age of 28 in the Italian Embassy in the Philippines. He was appointed on October 4, 2019, age 51, as envoy to Pakistan, where he arrived on February 10, 2020, and presented Letter of Credence on June 11, 2020.