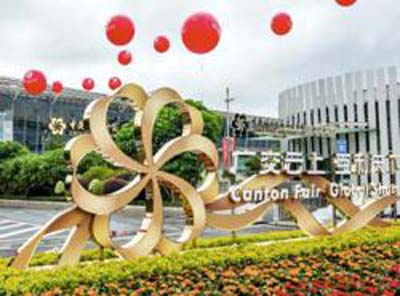 128th edition of Canton Fair welcomed by Italian companies
China Economic Net
Beijing: Italian and Chinese trade representatives have presented the 128th edition of the China Import and Export Fair, also known as the Canton Fair, to Italian companies.
The online presentation was organized by the Italy China Chamber of Commerce in collaboration with the China Foreign Trade Center and with the support of the Italian Association of Foreign Trade (AICE) and the Italy China Foundation.
China will hold the 128th session of the Canton Fair online between October 15 and 24. This is the second online session due to the coronavirus outbreak.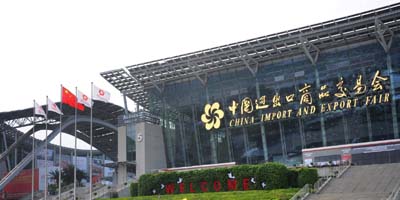 The Canton Fair has been held twice a year for the past 63 years. Founded in 1957, the fair is seen as an important barometer of China's foreign trade. The 127th session in June 2020 drew nearly 26,000 domestic and foreign enterprises, with 1.8 million products exhibited.
"In the first half of 2020, in the face of the impact of the coronavirus pandemic, the 127th edition of the Canton Fair was held online for the first time, and it was a great success," said Li Jinqi, director general of the China Foreign Trade Center.
The Canton Fair "played a key role in maintaining the global industrial and supply chains… and this brings vitality to global trade and economic recovery worldwide," said Li.
He explained that 25,000 domestic and international exhibitors will be making online presentations at the upcoming edition of the Canton Fair, which says on its website that exhibitors from 16 categories will be divided into 50 exhibition sections.
The categories range from hardware to shoes, from electronics and household appliances to chemical products, from building materials to office supplies.
Li said that the Canton Fair is equipped with advanced technology and the online exhibition format means the limitations of time and space have been eliminated.
Pointing out that Italy is China's fifth trading partner within the European Union and China is Italy's number one trading partner in Asia, Li said "the Canton Fair can strengthen the further development of bilateral economic and trade relations."
Italy China Chamber of Commerce General Secretary Marco Bettin said that "China, for the time being, is the model everybody is looking at – when we wonder what will happen in the future, we think about China."
He added that many Italian companies "are eager to start a relationship with their Chinese counterparts" and that "since the very beginning of China's opening up to the world, the Canton Fair has been the main door for the world to enter China."
He added that over time, the Canton Fair has evolved into "a kind of revolving door" meaning that it is not only a way into the Chinese market, but also "a platform where people can meet, where ideas can develop, and also where you can start cooperation and collaboration, not only for China but also for the world."
Bettin said: "We believe the Canton Fair will help not only China but also companies throughout the world to restart."
"The Canton Fair arrives at a moment when throughout the world we are talking about a second wave of COVID-19," said Bettin. "It is important at this time to stay connected with each other."
"The Italy China Chamber of Commerce is ready, Italy is ready, and being one of China's main trading partners in Europe…I believe we can come together in order to reach important results," Bettin said.
AICE Secretary-General David Doninotti said: "Our mission is to promote foreign trade, because we think that trade between countries is the most important tool for world economic growth."
AICE represents Italian "companies in almost all economic sectors and all dimensions — from the very small business to the big multinational groups," he said, adding that AICE promotes not only Italian exports, but also imports.
"This is a very important and peculiar characteristic of our association," he said.
"We think that a country such as Italy … in order to export its products it also needs to import raw materials and technology in order to improve its production and industry" and "for this reason we have been promoting the Canton Fair for many years and trying to bring a lot of Italian buyers to visit the fair."
"The economic situation in the world is very complicated (due to the pandemic), but we think that improving trade between Italy and China and the rest of the world is the only way to support the world economic recovery in this bad period," Doninotti said