Bilawal Bhutto leads anti-govt campaign
Newswire
Gujranwala: Pakistan People's Party (PPP) chief Bilawal Bhutto Zardari is leading a mass campaign against the Pakistan Tehrik-e-Insaf (PTI)-led government.
The popular leader said Prime Minister Imran Khan had no solution for any problem.
"All the democratic parties in the country are on one page and that is the page of real democracy and everybody will have to come on this page," he said in his speech at the Pakistan Democratic Movement (PDM) rally on October 17.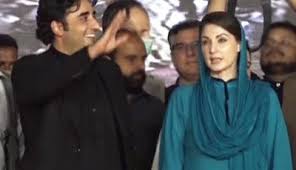 He said it was his first time he was addressing the people of Gujranwala, a city where brave PPP workers like Yaqoob Khokhar and Zubair Shad and others offered sacrifices against martial law. "Bhutto is still alive due to the sacrifices of such brave PPP workers," he added.
The PPP chairman said that Imran Khan came to power with the slogan of change and the change he brought gave our people hunger, price-hike and unemployment.
"First time in history of this government the growth rate is in minus. Today Pakistan is experiencing the highest hunger and unemployment. The economy of the country has been destroyed," he said.
He said the prices of food commodities have more than doubled, tripled and quadrupled in the last two years. The youth with two degrees cannot find a job in Pakistan. The change of Imran Khan are the crises of wheat, sugar, oil, medicine and employment.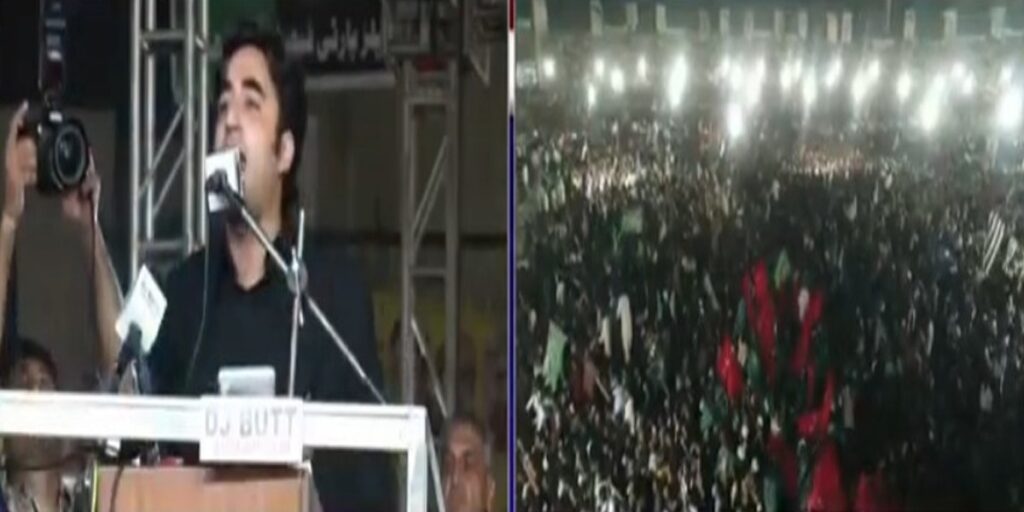 "Imran Khan says that the previous government left him economic crisis but your ideal Pervez Musharraf left multiple crises for us. At that time terrorism was on its peak, Swat was out of state control, we experienced two floods and there was worst recession in the entire world. We eliminated terrorism, hoisted Pakistani flag in Swat, dealt with floods, ended wheat crisis by increasing wheat support price and within two year we became self-sufficient in wheat and in two years we became exporter of wheat. The PPP government started Benazir Income Support Program for poor women, increased pension up to 150 percent, increased salaries up to 100 percent and for soldiers we increased salaries up to 175 percent. This was the solution of the crises for the people," he said.
He said Imran Khan had promised 10 million jobs and 5 millions houses but nearly 10 million have become jobless in the last two years and thousands had lost shelter for their families.
"PTI has broken all the records of corruption. Corruption in foreign funding case, BRT, Sewing machine corruption, corruption in K-electric owned by Imran Khan's close friend who is languishing in foreign jail, corruption in wheat, sugar and even in trees. His own people are calling this government the most corrupt along with Transparency International. We want accountability, across the board accountability for judges and Generals as well," he said.
The PPP Chairman said that it is unfortunate that the biggest province of Punjab has been handed over to a person who was called Wasim Akram plus.
Bilawal Bhutto Zardari said that Imran Khan's foreign policy is in tatters. He has halted CPEC, annoyed trusted friend Saudi Arabia and surrendered Kashmir. By driving around foreign dignitaries is not the foreign policy we want.
He said that Imran Khan has compromised on Kashmir but he should listen loud and clear that Kashmir cannot be surrendered. Imran has said that Modi after winning the elections will resolve Kashmir issue. Modi had in his election manifesto that he will revoke article 370 and Kashmir will become a part of India. Imran knew it and that is why he wanted Modi to win. Now Modi has attacked Kashmir and this is a historic attack. This was an attack on the UN resolutions.