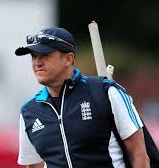 Andy Flower: T10 is a very tactical game
London: After 12 years at the ECB, Andy Flower left the organisation in October 2019, and since then has become a familiar face in the world of franchise cricket.
He has enjoyed early success, too: his Maratha Arabians side won the Abu Dhabi T10, he took St Lucia Zouks to the CPL final earlier in September, and his Multan Sultans team will head into the PSL knockouts in November as favourites, having topped the group stage before Covid-19 struck. Ahead of Kings XI Punjab's first game in the 2020 IPL, Flower, who is the franchise's assistant coach, spoke about his experience in the short-format circuit.
The man who played arguably the best innings of this year's CPL is part of your Kings XI squad in the IPL. After that outrageous hundred against the Patriots, do you see this as a breakout season for Nicholas Pooran in your middle order?
I'd be surprised if it isn't. He looks like an outstanding player. When I first saw him, several years ago, I thought that he looked technically like the sort of player who could excel in any form of the game. He was excellent in the CPL and I would imagine he's going to be outstanding for Kings XI this year. He looks in really good form, and he looks fit. Remember, he broke his legs a couple of years ago, so to get himself back into the sort of physical nick that he has done shows a depth of character that will serve him well. And he's a young man with a lot of talent, and all the fundamentals that mean he should be a really consistent performer.
You missed Chris Gayle, who withdrew from the Zouks. He is a T20 legend, but aged 40, he's no longer a guaranteed starter. How can you make sure he still brings something to the group even if he's not picked every game?
That's primarily Chris' responsibility, but I'll be working closely with Anil (Kumble, KXIP head coach), plus our other coaches – Jonty Rhodes, Wasim Jaffer and Charl Langeveldt – in ensuring that we're getting the most out of everyone. We have a big squad over here, and it's not just those big names that will be influential in how the dressing room feels. The young Indian players on the sidelines who might not be expecting to play, how they approach the tournament will affect how the group feels.
Your first tournament was the Abu Dhabi T10. Was a short competition like that a useful starting point, in that you had a limited time to create a group atmosphere and mindset, rather than the longer-term, developmental work you might have become used to at the ECB?
I think you've nailed it there. When you're working for a national governing body and with a national team, you're looking at medium- to long-term development of people, systems, skill sets, characters, and the ability to deal with pressure. You can have a long-term strategy for that. With franchises, especially in the T10, you're specifically being brought in to win, and win quite quickly.
The challenge is completely different: getting a group together, getting some unity of purpose, making people feel comfortable and as if they have the freedom to make decisions for themselves in the middle. Those are common things in coaching and leadership, but you shift from that medium- to long-term outlook to something a little more short-term. In saying that, I would add that more successful franchises tend to have some stability and continuity about them. Those with a slightly longer-term view on how they develop as an organisation are the franchises that have had more sustained success.
"T10 is a very tactical game, and you need more than one plan, so a captain like Bravo was worth his weight in gold. Not only can an over make or break an innings, but a couple of balls can"
In the T10, it seemed like Maratha Arabians achieved most of their success through Chris Lynn's incredible run of form. Was there more to it than that?
Chris Lynn was a factor, without a doubt – he played brilliantly, and it was amazing to watch him do his stuff. It was really interesting watching that sort of power, and then the skill of a guy like Lasith Malinga – watching him train, and observing his level of skill from close quarters, was really brilliant. We had a young left-arm swing bowler from UAE [Shiraz Ahmad] and you could see how he grew in confidence and knowledge through working with Malinga. The exposure to those sorts of players, plus our captain Dwayne Bravo, is not only good for the younger players, but also as a coach coming into franchise cricket for the first time.
How tactical is T10 cricket? It feels like teams go to their death plans very early after the powerplay. Is the timing of that shift the most important thing?
I really enjoyed the format – the game is over in the period of time that we're used to for hockey, rugby, football matches. With a three-over powerplay, the batsmen are hitting straightaway. It's a very tactical game, and you need more than one plan, so a captain like Bravo was worth his weight in gold. Not only can an over make or break an innings, but a couple of balls can. You have to realise what is working and stick with it, but also know that you have to be proactive and make decisions ahead of the opposition, and that getting the timing of those decisions right is very important. In my experience so far, both franchise and international, your on-field leadership is crucial to your chances of success. I've been lucky to work with some outstanding leaders: Andrew Strauss is an obvious one with England, but also Bravo, Daren Sammy in the CPL and Shan Masood in the PSL.
Before the PSL, Masood seemed like an unexpected choice as your captain at Multan Sultans, because he wasn't seen as a T20 player. But is it right that he was very receptive to that precise, tactical, data-driven approach that you and Nathan Leamon pushed at that franchise?
There was a really interesting contrast between how we approached things at Multan and my experiences with Bravo and Sammy. The Multan owners, Ali and Alamgir Tareen, really wanted us to have a data-driven, tactical look at how we could attack that tournament. It was really interesting to have that driven from the top. Nathan was the first guy they recruited, and they followed up with me – which was ironic, given I recruited Nathan for England [as the team's performance analyst in 2009]. It was great working with him again. We used data to drive our draft strategy, and then our selection decisions and our tactics.
Are you heading straight back to Pakistan after the IPL for the PSL knockouts?
Hopefully it'll be after the IPL final. I'll head straight across to Lahore, and we have the semi-finals and hopefully final in mid-November. It's a pity that the momentum which we had at the start of the year isn't quite there, but that's another challenge: we'll have to get up to speed really quickly, and see which of our overseas players we can get to Lahore, then see if we can win the thing.