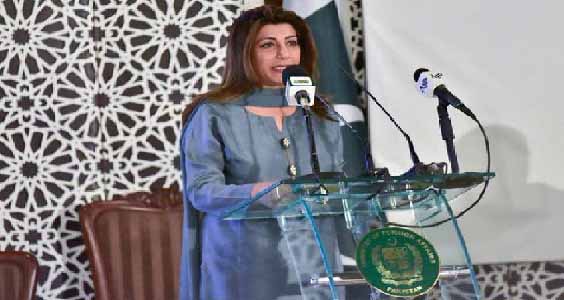 Hong Kong China's internal affair, Pakistan adheres to One-China policy
China Economic Net
Islamabad: Pakistan has once more rubbished western propaganda and reiterated that Hong Kong is part of iron brother China which makes any related matter China's internal affair.
Foreign Ministry spokesperson Aisha Farooqui said Pakistan's position on Hong Kong is "principled, consistent and clear."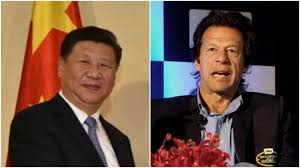 "Pakistan adheres to One-China policy. Hong Kong is a part of China and it is important for China to safeguard its sovereignty, territorial integrity, and protect the lives of its citizens," she told journalists at a news briefing.
The spokesperson added: "We reaffirm that matters related to Hong Kong are China's internal affairs. We believe it is important to uphold international law and adhere to the basic norm of non-interference."
This week, close allies – Pakistan and China – formally launched construction at a multibillion-dollar dam in Azad Jammu Kashmir region, ignoring rival India's objections to the project.
Prime Minister Imran Khan of Pakistan visited the site Wednesday along with top military leaders and the Chinese ambassador in Islamabad to mark what officials hailed as a "historic milestone."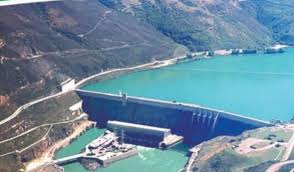 The Diamer Bhasha multipurpose dam is expected to be completed in 2028, with a total cost of more than $8 billion. It is expected to generate 4,500 megawatts of inexpensive and clean electricity.
"This will be Pakistan's third large dam, whereas neighboring China has built nearly 5,000 large dams out of its more than 80,000 dams in total," PM Khan said.
The dam, with a usable storage capacity of about 6.5 million acre-feet of water, will stand at a height of 272 meters in northern Gilgit-Baltistan region, about 400 kilometers from Pakistan's only overland crossing with China.
Officials said the project will also help in flood control and add 1.2 million acres of agriculture land, in addition to creating 16,000 jobs for local residents.
A consortium of China Power and the Pakistan army's commercial wing, Frontier Works Organization (FWO), is building the project on a 70-to-30 ratio.
Beijing has also signed within the past month two agreements with Islamabad under the CPEC to directly invest up to $4 billion to develop two hydroelectric power projects in Kashmir, with a total capacity of about 1,800 megawatts.
China has invested about $29 billion in Pakistan, including direct investment, soft loans and grants, which has been or is building power plants, roads, rails, the new deep-sea port of Gwadar and an adjoining international airport in Balochistan province.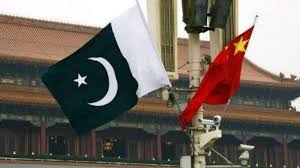 Chinese and Pakistani officials say the investment has created an estimated 75,000 jobs for locals and effectively reduced, if not ended, years of crippling power blackouts in Pakistan.
"Despite the outbreak of COVID-19, work on the CPEC has been underway in full swing, and new projects under the mutual collaboration will be launched in coming days," Asim Saleem Bajwa, an aide to the prime minister who is overseeing the massive program, told a recent meeting of Pakistani and Chinese officials.
Bajwa was apparently responding to reports that the coronavirus pandemic had slowed work on CPEC projects.
Mushahid Hussain, who heads Pakistan Senate's foreign affairs committee, said CPEC, as flagship of BRI, was already a success story, and had entered its second phase successfully.
"Energy and infrastructure projects have been completed on schedule, 75,000 Pakistanis have got jobs in BRI projects, and 28,000 Pakistani students are studying in China," he counted.
Aisha Farooqui rejected Indian media reports that some parts of Gilgit-Baltistan had been handed over to China and And China was making a strategy there against India in the wake of current standoff in Ladakh.
"I do not want to comment on fabricated and baseless reports of the Indian media. The Indian media is a part of a deliberate orchestrated agenda to spread negative propaganda against Pakistan. I would not give any credence to these reports," she remarked.
The spokesperson said on July 7, 2020, the 3rd round of China-Afghanistan-Pakistan Trilateral Vice Foreign Ministers' Strategic Dialogue was held via video link.
Chinese Vice Foreign Minister Luo Zhaohui, Afghan Deputy Foreign Minister Mirwais Nab and Foreign Secretary Sohail Mahmood co-chaired the dialogue.
"All three sides held in-depth discussions and reached consensus on cooperation against COVID-19, the Afghan peace and reconciliation process, and trilateral cooperation and reaffirmed their commitment to strengthening communication and coordination and enhancing mutual trust and cooperation under the trilateral cooperation mechanism," said the spokesperson.