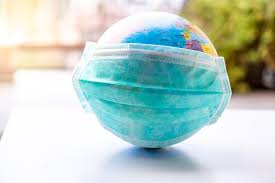 Technology choices must reflect our changed environment
By Gary Hixjun
The remote work challenges imposed by the COVID-19 pandemic highlight the aging and insufficient infrastructure that has long powered much of the federal government. Aside from the widely discussed latency and security issues the current situation has presented, running on dated systems also requires more administration and maintenance, increasing the burden on agency resources.
When huge portions of the workforce went remote, undersized virtual private networks (VPN), virtual desktop infrastructures (VDI) and networking resources got stretched to the breaking point. This really wasn't, or shouldn't have been, unexpected for agency IT leaders after years of balancing underfunded IT budgets. The telework surge forced them to quickly identify and attempt to address architecture gaps, requiring many emergency procurements at great expense.
With the acute crisis behind us (hopefully), this moment of tentative stasis affords an opportunity to evaluate different technologies and infrastructure modernization approaches that can accommodate a work environment that's likely permanently changed.
Most agency IT leaders are understandably looking at technologies that directly touch telework capabilities, such as VPNs, VDI and multi-factor authentication. However, there are other technologies that are equally important to consider.
For one, cloud adoption is no longer optional; migration plans must be expanded and accelerated. Agencies that had already moved significant portions of their compute requirements to the cloud had a much easier time of it when the remote work tsunami hit.
Rapidly evolving technologies like artificial intelligence and machine learning must also be factored in. These technologies increase scale while also enhancing functionality. For example, AI-based management, automation and analytics tools will execute predetermined workflows and processes, empowering a reduced-touch environment and freeing IT staff time for more strategic tasks, thereby increasing operational efficiency. Integration of these new automation and analytic solutions into existing enterprise service management tools can be done seamlessly using industry standard application programming interfaces.
It's the right time to strategically assess the entire current-state IT environment and consider whether a redesign reflecting an accelerated transformation and future state is needed. That discussion encompasses several dimensions.
For one, agencies must be better prepared for other disruptive scenarios in the future. No one saw COVID coming; who knows what might happen next? Agencies also must create more efficiency today and for the long run. For example, does it make sense to have humans monitoring the data center 24/7 when automation can readily handle that? Are 30 or 40 of the same kind of device (like a storage array) needed when that task can be handled by one automated storage array? What systems and applications can be moved to the cloud now, and which need a longer transition? Adopting new technologies is also key to risk reduction, not only operationally but for security as well.
The traditionally siloed structure of agencies' IT capabilities, compounded by the tendency to retain data and systems indefinitely, simply has to give way to a new reality — one in which consolidation and slightly less direct control yields the efficiency and performance that is no longer optional.
Another big consideration is pursuing flexible procurement options. Whether for programs of record or various agency missions, IT purchases have traditionally been treated as capital expense investments. While it can require a bit of relearning to shift procurement strategies, the right contracting partners can work help agencies understand options that will pay off. For example, changing IT investments from sunk costs to the as-a-service model allows for keeping more cash for other capital expenses that can't be procured as a service. In fact, that's a core benefit of cloud computing.
There's no question that we're in an extraordinary time. But the pandemic has been a catalyst for what was inevitable. Every new program or project presents an opportunity for IT leaders to evaluate technology options in the always-evolving market and learn whether what they have can still meet the mission — or if a new approach is required.
Embracing the next generation of IT will help agencies be better prepared for the unexpected, but also better equipped for the ongoing demands of meeting their mission.