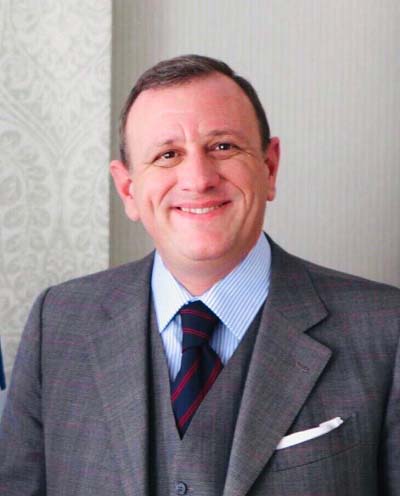 Ambassador Andreas Ferrarese presents credentials to President Arif Alvi
Staff Writer
Islamabad: Italy's Ambassador to Pakistan Andreas Ferrarese has presented his credentials to President Arif Alvi.
The Ambassador expressed his commitment to promoting economic, trade and political ties between the two countries.
He mentioned that there was a huge potential to enhance the trade ties between the two friendly countries.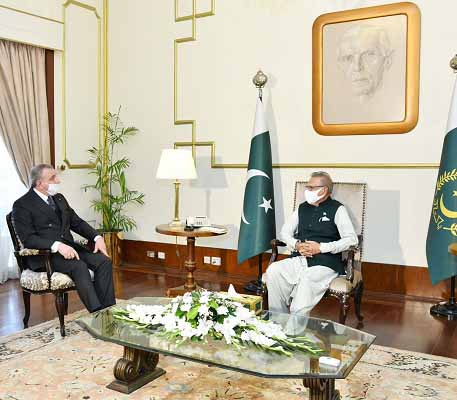 President Alvi felicitated the Ambassador and expressed his hope that he would work to further expanding the bilateral relations.
Ambassador Andreas Ferrarese was born in Tübingen (Germany) on January 17th, 1968 and graduated in Oriental Languages ​​and Literatures at the "Cà Foscari" University of Venice in 1992.
He entered in the diplomatic career in 1994, and began his professional journey at the Directorate General for Economic Affairs of the Ministry of Foreign Affairs and International Cooperation, where he dealt with the commercial relations of Italy with Asia.
In 1996 he started his service abroad, serving at the Italian Embassy in Manila and then, from 2001, in Tel Aviv.
He returned to the Headquarter in Rome in 2004, serving as Deputy Head of the Crisis Unit.
In 2008 he went abroad again, as First Counselor at the Embassy of Italy in Beirut, then in Brasilia in 2011, serving in both Embassies as Deputy Head of Mission.
In 2013 he was appointed Ambassador of Italy to Pristina, in Kosovo. In 2016 he returned to Rome, where he served in the Prime Minister's Office. Since 10 February 2020 he is Ambassador of Italy to Pakistan.
In 2016 he was awarded Official Knight of the Order of Merit of the Italian Republic. He is married and has three daughters. He is fluent in English, French, Spanish, Portuguese, Arabic and Georgian.