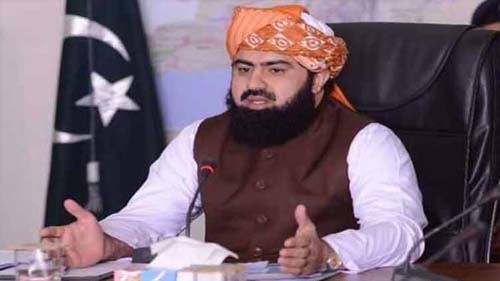 All possible measures being taken to prevent accidents on motorways, CPEC projects: Communications Minister
Newswire
Dera Ismail Khan: Pakistani Federal Minister for Communications Asad Mahmood said this week that all possible measures were being taken to prevent accidents on motorways and China Pakistan Economic Corridor (CPEC) projects.
He maintained that the provision of the best travelling facilities to passengers on motorways and national highways was among his top priorities.
During his visit to Hakla-Dera Ismail Khan Motorway (M-14) on the CPEC Western Route, Asad Mahmood reviewed the travel facilities for the passengers traveling on M-14. He directed the relevant authorities to expedite the development works and complete it at the earliest.
On this occasion, the minister was accompanied by authorities of Motorways, Communications Secretary Khurram Agha and other senior officials were also present.
The minister also inspected the construction work on rest and service areas, petrol pumps, Masajid, shops and hotels at Hakla, Abdul-Khel and Indus River.
The passengers, travelling on M-14, appreciated the lauded efforts of Federal Minister Asad Mahmood for the speedy pace of development work on this portion of the motorways. They hoped that it would be made an international trade way in the future.
The M-14 Motorway, also known as the Islamabad-Dera Ismail Khan Motorway and the Hakla–Yarik Motorway, is a four-lane North-South motorway.
The 285-kilometre-long motorway is a part of the Western Alignment of the CPEC and offers high speed road connections between the Islamabad-Rawalpindi metropolitan area, and the southern parts of Khyber Pakhtunkhwa province around Dera Ismail Khan. The motorway was inaugurated last year.