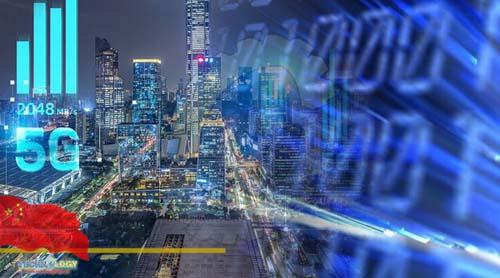 Digital technology propels China's pursuit for common prosperity
China Economic Net
Hangzhou: The 2022 World Internet Conference Wuzhen Summit that concluded this week has demonstrated the role of digital technologies in advancing common prosperity in China, with a focus on expanding businesses, bridging the urban-rural divide and narrowing the income gap.
Numerous case studies, on-site presentations and informed voices at the conference asserted that digitalization can help increase the size of the pie and distribute it more equitably.
In east China's Zhejiang Province, the venue of the summit and China's demonstration zone to achieve common prosperity, digitalization has boosted agriculture, manufacturing, governance, healthcare, culture, and education, among other sectors.
With a single wool thread, a sewing machine the size of two pianos weaved a green sweater at the summit in half an hour. Farewell to loose ends, because the machine manufactured by a local textile company makes garments seamless.
This is only one example of how digital technology can bolster an industry. The Wuzhen summit showed that companies, empowered by digital transformation, can help expand overall affluence through high-quality development.
"China has deepened the integration between the digital economy and the real economy to spawn new business models and add more drivers of economic growth," said Xia Xueping, head of the Chinese Academy of Cyberspace Studies, at the summit.
For instance, an intelligent system has increased annual piglets per sow from 18 to 26 at a farm located 30 minutes drive from Wuzhen.
5G robots patrolling the farm monitor the health status of the pigs through trackers attached to their ears. Each piglet, at seven days old, will be painlessly vaccinated by a robot arm.
Digital innovation in the breeding process has reduced the number of employees needed to handle 10,000 pigs to just three, said Yao Xuefei, who works with Zhejiang Huateng Agricultural Technology Co., Ltd.
As a major manufacturing hub, Zhejiang Province now houses over 500 smart factories. From 2019 to 2021, their average production efficiency rose by 54 percent while the costs went down by 19 percent, local data showed.
For micro, small and medium-sized companies, the summit presented two latest "industry brains" — service platforms powered by industrial internet and cloud technology — that can help them embrace digital transformation with a fraction of the cost for bigger firms to do so.
Zhejiang-based iMotorlinx, developer of an industry brain for companies along the supply chain of electrical machinery, said it is used by around 3,000 companies nationwide.
"The high-quality development of the manufacturing sector demands digitalization," said Yang Huayong, an academician with the Chinese Academy of Engineering, at the summit, adding that digital technologies will help spur industrial upgrade, optimize the allocation of resources and advance green development.
To realize a fairer and more equal distribution of income, digital technology has been employed to narrow the urban-rural gap by empowering rural revitalization.
At the Light of Internet Expo of the Wuzhen Summit, China Unicom displayed multiple achievements in 'digital village' development, showcasing how digitalization has led to improvements in agricultural production, industrial development and public services.
At the Xili Village in east China's Shandong Province, virtual reality (VR) panoramic cameras have been installed and intelligent farmland climate and soil monitoring stations have been set up in forest farms and croplands.
Supported by 5G+VR and smart sensing technologies, farmers can get real-time data on the growth environment of farm produce and optimize agricultural production more precisely.
Hengyi Village in Zhejiang has today become a popular rural tourism destination thanks to digital technology.
Visitors can easily access information about transport and parking, local tourist attractions and popular restaurants at the touch of their fingertips through a tourism app.
Locals and tourists can recommend the village to more people by posting short videos about their experience at the village under the vlog section of the app.
So far, the village has seen over 150,000 trips, which has helped boost local catering and accommodation businesses and raised the average income of villagers by 30 percent.
In China's rural areas, digital technology has also expanded its footprint to narrow the urban-rural gap in public service provision.
Cangling Town in Chongqing, for example, has a cloud platform where smart apps for disaster preparedness and response, medical and elderly care, water safety, and architecture protection are hosted, serving more than 5,000 local households.
The rapid development of digitalization in China over the past decades has delivered tangible benefits in many areas, such as trade, health care and employment, said Alfonso Araujo, president of the Mexico-China Center.
"Digitalization will continue to benefit more people in China's endeavor to achieve common prosperity," he added.