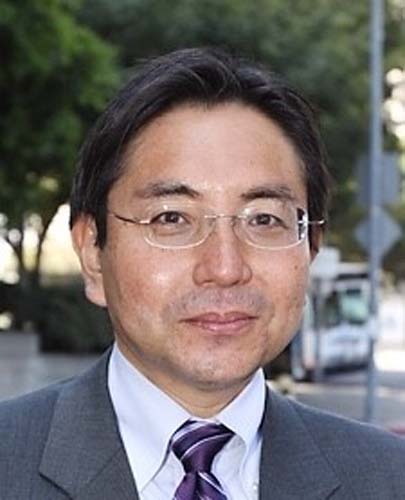 Japanese CG inaugurates International Photo exhibition in city
Staff Writer
Karachi: On the occasion of the 70th anniversary of diplomatic relations between Pakistan and Japan, an international photo exhibition was organized under the umbrella of the Pakistan Association of Photojournalists in collaboration with the All Japan Association of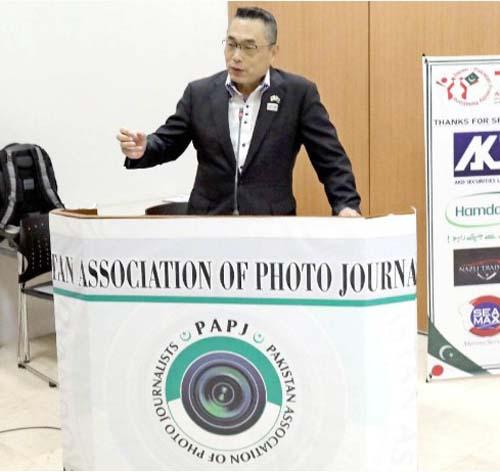 Photographic Societies, Japan's multi-circulation daily Asahi Shimbun and the Consulate of Japan at Karachi consulate.
The international exhibition was inaugurated by Odagiri Toshio, Consul General of Japan in Karachi, Zahid Hussain founder of the Pakistan Association of Photojournalists, Sa Koma Yasawa, former photojournalist of daily Asahi Shimbun visiting from Japan, Azmat Ataka.
Speaking on the occasion, the Consul General of Japan Odagiri Toshio said that this photo exhibition will play an important role in the promotion of friendship between Japan and Pakistan. He also appreciated the efforts of Azmat Ataka, the Pak-Japan Business Forum and the Cultural Forum and expressed determination to strengthen Pakistan-Japan friendship.
Sa Koma Yasav also expressed hope that the relations between the two countries will be strengthened through cooperation with Pakistani photojournalists. Zaid Hussain, founder of PAPJ, while appreciating the cooperation and relationship with the Japan Professional Photographic Society, hoped that this exhibition would give Pakistani photojournalists an opportunity to understand and learn about international standards of photography.
PAPJ's representative for Japan, senior photo and video journalist Muhammad Zubair, announced on this occasion that a photographic exhibition of Pakistani photojournalists will be held in Tokyo in December 2022. He said that both countries have friendly and cordial relations and for the promotion of cultural relations, such exhibitions will be continued.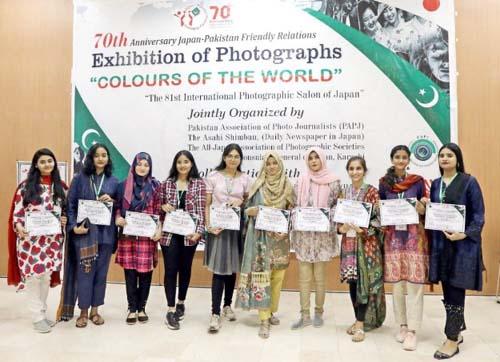 The exhibition showcases photographs from the 81st Annual International Exhibition held in Japan, which includes photographs by photographers from 30 countries including photographs of Pakistan's senior photojournalist Muhammad Zubair based in Japan and Pakistan's internationally renowned photojournalist Jahangir Khan.
Sa Koma Yasawa, a former senior photojournalist of Asahi Shimbun, has visited Karachi to participate in the exhibition; he has expressed the hope that friendly relations between Japan and Pakistan will be strengthened through this photo exhibition.