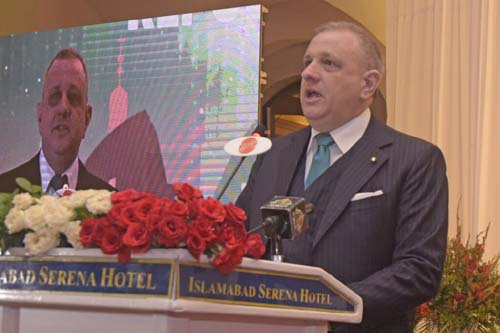 Italy has potential to become a huge partner of Pakistan: Ambassador Andreas Ferrarese
Staff Writer
Islamabad: Italy's Ambassador to Pakistan Andreas Ferrarese said this week that Italy was one of the biggest economies of European Union and had the potential to become a huge partner of Pakistan.
Speaking to Pakistani delegations here, the envoy said Italy was the third largest economy in the European Union, after Germany and France.
He noted that Italy was Pakistan's ninth biggest export destination. "Currently, Italy is providing technical assistance to the local industry in textile, leather and marble segments," he said. "Pakistan needs to expand this cooperation to dairy and livestock, olives and olive products, plastics, processed food and construction."
Ambassador Ferrarese said Italy had the potential to become a huge trading partner of Pakistan in the European Union where Islamabad enjoys a modest trade surplus.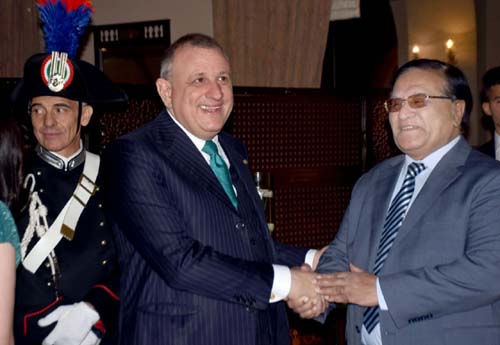 He said that Italy had the largest number of Pakistani immigrants in Europe and hoped that they would act as a key factor for developing people-to-people and trade relationship between the two countries.
Citing that 150,000 expatriate Pakistanis were residing in Italy, he added that they had been sending massive amount of remittances back home for the past couple of years.
Stating figures, he pointed out that in fiscal year 2020-21, workers' remittances from Italy to Pakistan hit $601 million, an all-time high from any European nation.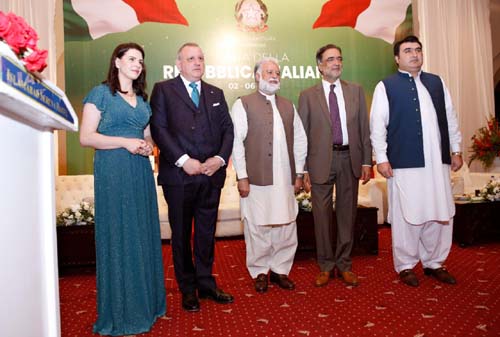 Ambassador Ferrarese highlighted that Italy was the eighth largest economy of the world with gross domestic product (GDP) of $ 2 trillion.
"Currently, Italy is providing technical assistance to the local industry in textile, leather and marble segments," he said. "Pakistan needs to expand this cooperation to dairy and livestock, olives and olive products, plastics, processed food and construction."