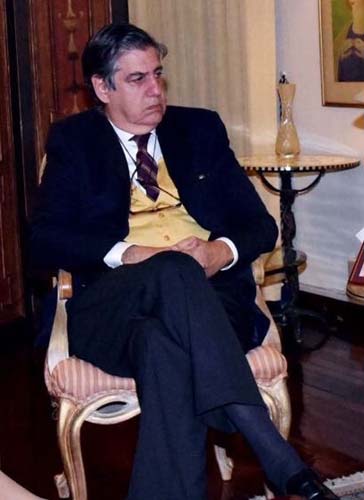 Ambassador Stefano Pontecorvo lauds Pakistan for efforts to enhance exports to Italy
Newswire
Rome: Senior Italian diplomat Ambassador Stefano Pontecorvo this week lauded Pakistan for its efforts to enhance exports to Italy.
"Well done to Pakistan," he tweeted with a news story about the improvement in exports.
Pakistan's export to Italy is expected to cross $1 billion mark in the current fiscal year ending on June 30 mainly led by an increase in value-added textile products.
Pakistan's Ambassador to Italy Jauhar Saleem in an announcement said that Pakistan's exports to Italy reached an all-time high of $805 million during the first nine months of 2021-22, an increase of 41pc year-on-year.
The value-added sectors were the main drivers of this growth. He said the growth in export proceeds was achieved despite the difficult conditions propelled by the pandemic.
Ambassador Stefano Pontecorvo, who has been the Italian ambassador to Pakistan in the recent past, has been a strong advocate of close Pakistan-Italy ties.