'31 years of you and me' – Ambassador Stefano Pontecorvo celebrates wedding anniversary with Lidia Pontecorvo
Newsiwre
Rome: Senior Italian diplomat Ambassador Stefano Pontecorvo this week celebrated his 31st wedding anniversary with Lidia Pontecorvo.
"31 years of you and me. Still counting my blessings every day. Happy Anniversary to us," he tweeted.
The senior diplomat, who was until recently NATO's Senior Civilian Representative, shared a picture of him and his wife.
Ambassador Pontecorvo is also a former Italian Ambassador to Pakistan where he served until the 9th of February 2020.
Previously, from January 2013 to October 2015 he has been the Diplomatic Advisor to the Italian Defence Minister serving under Minister Giampaolo di Paola, Minister Mario Mauro and Minister Roberta Pinotti. In this capacity, Amb. Pontecorvo has followed directly events in Afghanistan due to the large military contingent Italy has in the Country and the Italian role as Framework Nation in the region of Herat, travelling often to Herat and Kabul.
He has also served as Deputy Head of Mission in the Italian Embassy in London (2010–2012), as Deputy Director General for Sub Saharian Africa in the Italian MFA (2009-2010) and as Deputy Head of Mission in the Italian Embassy in Moscow (2007-2009).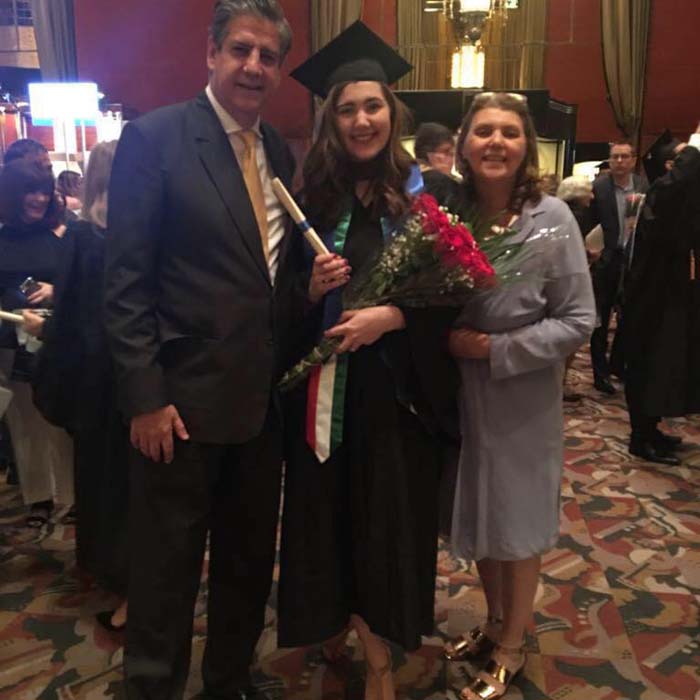 From 2005 to 2007 Ambassador Pontecorvo had been Chief of Staff of the State Secretary for Europe, Senator Roberto Antonione and Chief of Staff of Vice Minister for Africa and Development Cooperation Le Patrizia Sentinelli. He has also held the position of Head of the Financial Division of the Directorate General for Development Cooperation (2004-2005).