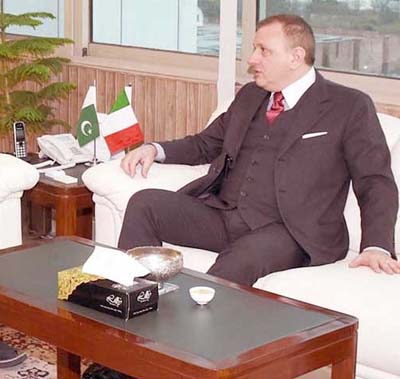 Italy supports Pakistan's efforts on health: Ambassador Andreas Ferrarese
Newswire
Islamabad: Italy's Ambassador to Pakistan Andreas Ferrarese said this week that health was an important component of social life and his country supported Pakistan's efforts in this regard.
"Italy had initiated health diplomacy with Pakistan by assisting the country in the health sector. He underscored the importance of global health collaboration and knowledge-sharing," he said at a seminar organised by Institute of Regional Studies (IRS) in collaboration with Italian Embassy and the Italian Agency for Development Cooperation.
Ambassador Andreas Ferrarese said Pakistani workers contributed $142.9 million in home remittances in FY 2019-20 and $ 111 million in 2018-19.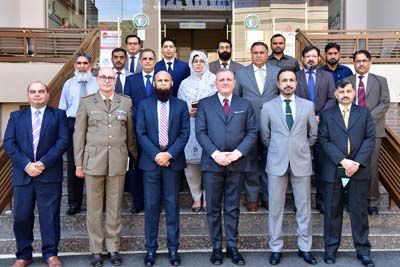 He said Italy was the eighth largest economy of the world with US $ two trillion Gross Domestic Product (GDP). Italy has the third-largest economy in the European Union (EU) after Germany and France and Pakistan`s 9th top export destination, he added.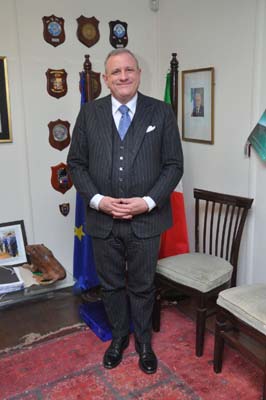 The envoy said Italy has the largest Pakistani diaspora in the EU. Ambassador Ferrarese said the construction for the new embassy was underway and his priority task was to supervise the new under-construction Italian embassy in the diplomatic area and speed up the process.
Expert on infectious diseases from Italy Prof Gloria Taliani shared that there were 225.024781 million confirmed cases of Covid-19 worldwide since the start of the pandemic and 4.636153 million worldwide deaths as of September 13.
She added, however, that over 5.5 billion doses of vaccine had been administered around the world as well. Prof Taliani was of the view that the global response to the pandemic in the form of development and trials of vaccines within months of the onset of the pandemic was quite unprecedented.
Sharing a timeline of the spread and control of Covid-19 in Italy, she emphasised the importance of awareness, management, and vaccination in controlling the pandemic.