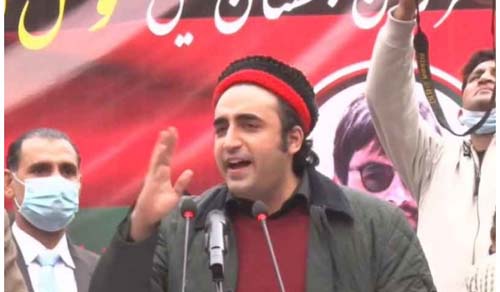 PPP will soon form federal government: Bilawal Bhutto
Newswire
Gilgit: Chairman Pakistan People's Party (PPP) chairman Bilawal Bhutto Zardari has said that his party will soon form the federal government.
Speaking at a recent election rally in Gilgit, he said in the past the political party in the federal government formed government in Gilgit Baltistan but "now the PPP will form the government in Gilgit Baltistan first and then will form the federal government in Islamabad."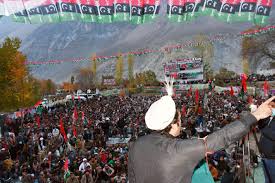 The PPP Chairman said that no one should even think of stealing votes in Gilgit Baltistan because "I am here and will not let anyone to steal the votes because I will protect your votes. A large number of women were waving the party flags on the way of rally."
Bilawal Butto Zardari said the PPP will win and by the evening of polling day "we all will be celebrating PPP's win. The rally continued its journey toward Sharot and other cities."
Bilawal Bhutto Zardari said that the relation between the people of GB and the PPP goes a long way back. The Prime Minister is sending one after the other ministers but they do not know that the people of GB do not tolerate unscrupulous people.
"These ministers are distributing money for buying votes but the people of GB are honorable and loyal people. They are not for sale," he said.
He said the PPP jiyalas (workers) played their role against dictators during MRD and ARD movements. He promised to make GB a prosperous and developed province.