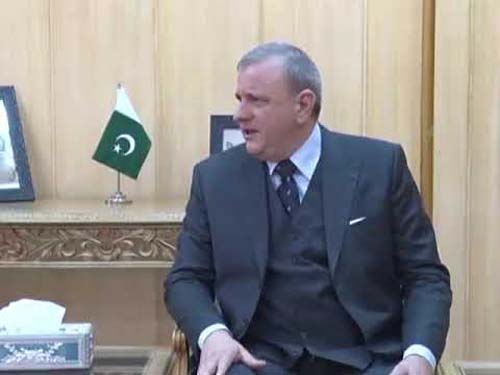 Italy, Pakistan aim to alleviate poverty: Ambassador Andreas Ferrarese
Newswire
Islamabad: Italian Ambassador to Pakistan Andreas Ferrarese has said that Italy and Pakistan aim to alleviate poverty.
Speaking at a function here, Ambassador Ferrarese said Italy and Pakistan continue to share and update their common vision on poverty reduction and climate change.
"The goal is prosperity and social change. The two friendly countries are cooperating and share views on this issue," he added.
The envoy said Italy enjoyed close and cordial diplomatic, economic, cultural, business and trade ties with Pakistan.
Ambassador Ferrarese said the two countries shared perceptions on major international and regional issues such as terrorism and UN reforms.
Italy supports Pakistan in important regional forums such as the European Union, NATO and Friends of Democratic Pakistan, he said.
The envoy said Italy, like many other European countries recognized the strategic location of Pakistan in South Asia and acknowledges that a stable Pakistan was essential for a peaceful region.
Ambassador Ferrarese recalled that Italy and Pakistan established diplomatic relations in 1948. Since then, he said, there had been frequent bilateral contacts between Pakistan and Italy at the governmental and non-governmental levels.