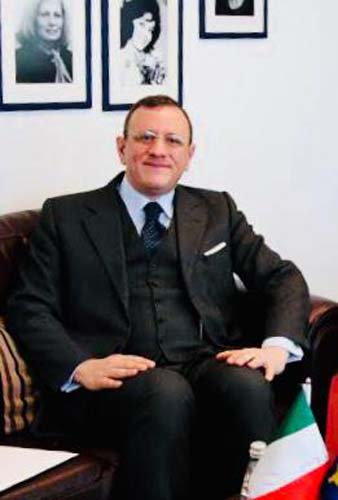 Italian investors interested in Pakistan: Ambassador Andreas Ferrarese
Islamabad: Ambassador of Italy to Pakistan Andreas Ferrarese has said that the Italian businessmen were interested in investing in Pakistan.
The envoy said Italy had always followed with keen interest the Pakistani market and in the past decades had gradually increased its' positioning, becoming one of the top ten global trading partners of Pakistan and the third amongst the EU member States with a growing trade exchange.
Speaking to Covert, Italy had expertise in areas matching Pakistan's interests. For this reason, the already very significant results bestow a great potential, in terms of possible future cooperation, which has not been fully exploited yet.
He said the Italian companies had been looking more and more at Pakistan for trade and investments as energy remains the most important sector, while alternative energies, including solar, wind and bio-gas, were acquiring a growing.
Earlier, Ambassador Andreas Ferrarese had urged Pakistan to join hands to work together with a view to minimize losses and enhance productivity in post Covid-19 worldwide economic crunch.
The Italian Ambassador said his country gives utmost importance to its relations with Pakistan and all out efforts would be made to boost the economic ties.
The Ambassador admired the dynamic role of All Pakistan Business Forum towards creating an enabling environment for businesses to perform well and invest confidently in Pakistan.
He also appreciated the APBF for supporting the diplomatic community in Pakistan which is engaged in various efforts to strengthen international trade and harmony.
Ambassador Andreas Ferrarese pointed out that Italy was affected worse due to Covid-19 as compared to the other countries but the Italian government and nation remained committed to fight against the pandemic.