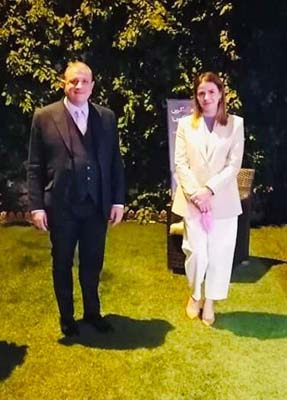 Ambassador Andreas Ferrarese optimistic to take Pakistan-Italy ties to new heights
S. Ali
Islamabad: A combination of youth and experience, Ambassador of Italy to Pakistan Andreas Ferrarese is optimistic about taking the Pakistan-Italy ties to new heights during his stay in Pakistan as the top diplomat.
Speaking to Covert here at his official residence, the envoy pledged to cement the Pakistan-Italy ties further. "Pakistan and Italy are already good friends. I want to contribute to bring them even closer. There is a lot of potential to enhance cooperation," he pointed out.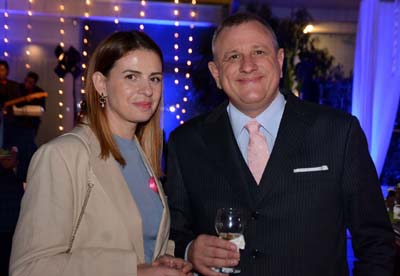 Ambassador Andreas Ferrarese said his meeting with the Pakistan leaders and officials had been very positive. The envoy, who recently presented his credentials to President Arif Alvi, said he always saw Pakistanis as a good nation.
"The people who have not visited Pakistan may have different views but it's a beautiful country and a vast majority is very peaceful. Pakistan and Italy can work together on so many issues," he added.
He said the two countries must enhance cooperation especially in areas of trade, economy and parliamentary linkages.
The Italian Ambassador said his country gave utmost importance to its relations with Pakistan and all out efforts would be made to boost the economic ties.
He mentioned the longstanding ties of amity and cooperation between Pakistan and Italy. He said the sizeable Pakistani community in Italy was a source of strength for the multifaceted relations.
Expressing satisfaction at the state of bilateral relations, Ambassador Andreas Ferrarese still felt that the $ 1.5 billion worth of two-way trade did not reflect the actual potential of commercial cooperation between the two countries and needed to be expanded.
He said thanks to the bilateral ties of friendship and cooperation, the two countries enjoyed excellent cooperation in international forums, particularly in the United Nations, and it was hoped that such benign cooperation would be further strengthened.
Ambassador Andreas Ferrarese said he also wanted to soon shift to a bigger and spacious building for the Italian embassy in Islamabad to facilitate the Pakistani and the Italian people.
"We will have bigger halls for different purposes. I would also like a good waiting area for the Pakistanis who visit the embassy. I aim to deliver," he maintained.
Ambassador Andreas Ferrarese said serving in Pakistan was a dream come true and he wanted to make it memorable.