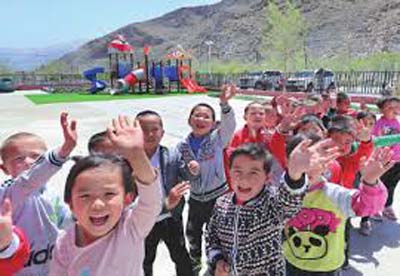 Xinjiang will protect human rights, ensure all ethnic groups live a life of dignity
Liang Yuchun – China Daily
In the 65 years since its founding, particularly since the 18th Communist Party of China National Congress in 2012, the Xinjiang Uygur autonomous region has followed a people-centric policy and made historic achievements in human rights protection.
Especially, Xinjiang residents' right to life is better protected today because there has been no terrorist attack in Xinjiang in close to four years due to the economic development and anti-terrorism policies of the central and regional governments.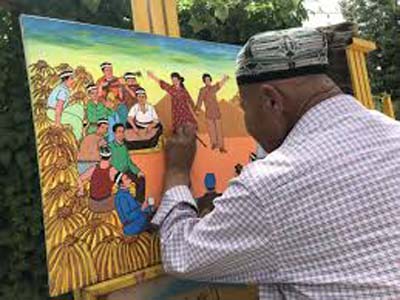 To better protect human rights, the autonomous region has been fighting terrorism and religious extremism according to law. And since it attaches great importance to employability, Xinjiang has also taken measures to ensure members of all ethnic groups get jobs.
Following the people-first principle, Xinjiang has introduced a series of regulations in line with international labor rules to protect residents' labor rights, while providing them with vocational education and training. As a result, the number of employed residents in Xinjiang increased 17.2 percent to 13.3 million from 2014 to 2019, according to a white paper released by the State Council Information Office recently, and members of all ethnic groups, particularly ethnic minorities, lead a better life.
Also, the reproductive rights of ethnic minorities in Xinjiang are protected, as they enjoy preferential treatment in the family planning policy-the number of Uygurs has more than doubled to 12.71 million in the 40 years to 2018.
The Xinjiang regional government, to safeguard residents' health, has made painstaking efforts to provide better medical care for all, including free health check-up since 2016. Statistics show the average life expectancy in Xinjiang has increased from 30 years to 72 years since the founding of the People's Republic of China in 1949.
The Constitution grants Chinese citizens the right to freedom of religion. Accordingly, Muslims are free to go to mosques to pray and, contrary to some Western media reports, instead of being demolished, mosques dot the landscape of Xinjiang with many of them recently renovated.
The translation of the Quran into various languages-for example, in Uygur, Kazak and Kyrgyz-has allowed people of ethnic groups to broaden their religious knowledge. And since 1996, the regional government has been organizing chartered flights to and from Mecca, Saudi Arabia, to enable Muslims to perform the Hajj.
Besides, the spoken and written languages of all ethnic groups in Xinjiang are fully protected, and widely used in schools and colleges, the judiciary, administration and the media. For instance, the question papers for the college entrance examination, or gaokao, are set in five languages: Uygur, Mandarin, Kazak, Kyrgyz and Mongolian.
Thanks to Xinjiang's efforts to provide quality education for children of all ethnic groups, the enrollment rate from kindergarten to senior high school has risen to 96 percent. And local governments at all levels in Xinjiang have invested 16.3 billion yuan ($2.39 billion) in recent years to build and/or expand 4,408 kindergartens in rural areas so all rural children can receive education free of charge. A total of 29.03 billion yuan has been invested since 2017 to improve the education infrastructure for 23.94 million students of all ethnic groups.
Yet some anti-China forces in the West, especially in the United States, have been spreading rumors against Xinjiang and its efforts to safeguard human rights and improve residents' lives, in a bid to drive a wedge between different ethnic communities and destabilize the region so as to check China's rise. Such cheap but dangerous Western tactics have been opposed by all ethnic groups of Xinjiang. So, instead of pointing the finger at Xinjiang on the basis of some trumped-up charges, the US would do better to address its own human rights issues, particularly the violation of black people's human rights.
Xinjiang's efforts conform to the UN convention on protection of human rights, and the autonomous region has a rich experience of implementing human rights protection policies with Chinese characteristics in less-developed multi-ethnic areas, which other countries can learn from.
Along with the rest of the country, Xinjiang is on the cusp of becoming a moderately prosperous society in all respects-by the end of this year-but it will continue promoting all-round development so all ethnic groups' human rights are better protected and they can lead a more prosperous life. Xinjiang will continue to protect human rights at all costs, and ensure all ethnic groups live a life of dignity and happiness.
The author is a professor at the School of Marxism, Xinjiang Normal University.