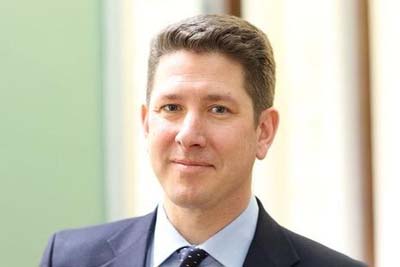 Northern Areas landscapes among most beautiful in the world: Dr Christian Turner
Islamabad: British High Commissioner Dr Christian Turner has said that Pakistan's Northern Areas landscapes were some of the most beautiful in the world.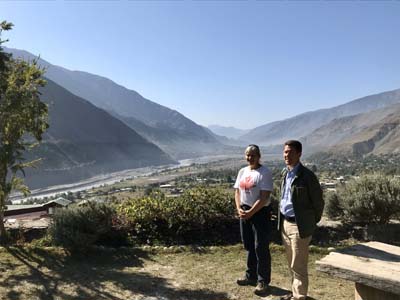 In a video message, he said: "This is my first visit to Pakistan's Northern Areas. The landscapes are some of the most beautiful in the world. But climate change is also impacting this area. And that climate change is a real challenge for us all."
Pakistan, he said, had more glacial ice than any other country in the world outside Polar Regions. "And that ice is responsible for 50% of Pakistan's water needs. Water for 220 million people. So it's really important that we work together to tackle climate change and of course the melting that is happening," he added.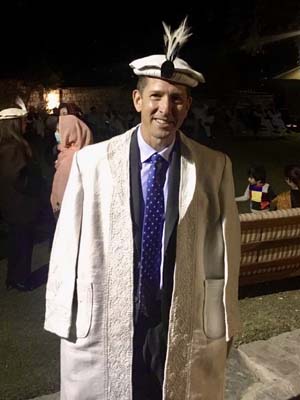 Since 2015, the High Commissioner said, glacier lakes in Pakistan had increased from 30 to 150 that was a five time increase in only five years.
"So UK aid is working here in the north of Pakistan to help local communities deal with the climate change, help with disaster relief, with food responses, with renewable energy and to support vulnerable communities in their livelihoods," he said.
And now, he added, "there will be a theme… vulnerable communities for the UK when it hosts the international climate change negotiations for COP26 and the end of the next year. Our world is our responsibility."
Like most developing nations, Pakistan is not a big emitter of heat-trapping greenhouse gases. But developing countries suffer harm disproportionate to their historically low emissions.
Climate-fuelled extreme weather events, from floods to droughts, could displace or kill tens of thousands of people, straining government resources and threatening political stability.
That urgency has prompted some nations, such as Pakistan, to craft ambitious plans to reduce emissions, even as the world's second-largest emitter, the United States, shrugs off serious climate action.
Prime Minister Imran Khan "knows the implications of climate change and is willing to take the lead in putting Pakistan on a green trajectory," says Malik Amin Aslam, a senior climate change adviser to Khan and the leading proponent of the new policies.
Alongside tree planting, the government announced a new electric vehicle policy this summer and plans to get two-thirds of its electricity from wind, solar and hydropower by 2030.
"That is a genuine step up in ambition for renewable energy," says Simon Nicholas, an energy finance analyst who follows Pakistan at the US-based Institute for Energy Economics and Financial Analysis.
But the problems that have long hobbled Pakistan threaten its new climate goals, too, environmental activists say. Plans are undermined by corruption and lax implementation, according to Afia Salam, an activist in Karachi.
Environmentalists point to other ambitious policies the government announced since it took power, such as a ban on plastic bags in Islamabad, which has gone widely ignored.
The world's fifth most populous country, Pakistan is one of the most vulnerable to global warming. Already, summer temperatures in its southern cities often surpass 120 degrees Fahrenheit. Rainfall has grown more erratic, and in August, unprecedented monsoon rains drowned parts of Pakistan's largest city, Karachi, turning roads into rivers and killing dozens of people across the country.
Northern glaciers nestled in mountains are the country's main water source, and they are melting faster than ever. Highland communities now face occasional water shortages and flash flooding that sweeps away their lands. If the growth of global greenhouse gas emissions continues on its present trajectory, the water supply for Pakistan's 220 million people will be imperilled within 50 years, scientists say.
"This is, in a nutshell, is sort of the unfairness, the inequitability of climate change, magnified in a place like Pakistan," says Rachel Cleetus, policy director of the climate and energy program at the Union of Concerned Scientists in the United States.