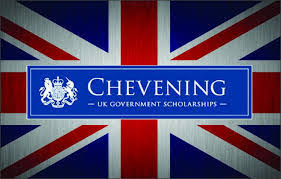 Applications for UK govt's prestigious Chevening Scholarships open
Covert Repor
Islamabad: Applications for Chevening Scholarships to study in the UK are open between September 3 and November 3, 2020.
Chevening is the UK government's international awards programme aimed at developing global leaders. The scheme is fully funded by the Foreign, Commonwealth and Development Office (FCDO) and offers two types of award – Chevening Scholarships and Chevening Fellowships.
The programme enables outstanding mid-career professionals from all over the world to pursue a one-year master's degree in the UK. It is a life changing opportunity for those who have ambition, leadership qualities, and a strong academic background.
The British High Commission in Pakistan encourages the interested candidates to apply if they meet the scholarship eligibility criteria and other requirements by visiting the Chevening website www.chevening.org/apply.
The High Commission's ambition is to have an equal number of male and female Chevening scholars from Pakistan.
Since 1983, over 50,000 brilliant scholars from across the world including approx. 2,000 from Pakistan have availed this excellent opportunity and studied in the UK's world renowned universities through the Chevening scheme. These dynamic scholars are now leaders and innovators, who are breaking boundaries across a variety of professional fields, including politics, business, media, civil society, science and technology, and academia.
UK universities provide an environment for scholars to flourish, whilst developing their skills. According to the Higher Education Statistics Agency, 86% of students who completed a postgraduate master's in the UK were in full-time employment following graduation.
The call for new applicants follows the selection of 53 scholars from Pakistan, who won an award to study at a UK university this year
The Chevening South Asia Journalism Fellowship (SAJP) application window is also open to receive applications for 2020/21 cohort. The scheme is aimed at mid-career journalists from South Asian countries including Pakistan, Bangladesh, Pakistan, Sri Lanka, and the Maldives who have reached a position of influence and want to increase their knowledge, networks, and potential through tailored short courses, research, or professional placements at UK institutions.
The fully funded fellowship is a collaboration between the UK Foreign and Commonwealth Office and the University of Westminster. Individuals will undertake a bespoke eight-week fellowship titled 'Good Governance in a Changing World: the Media, Politics, and Society' hosted at the University of Westminster in London.
Applications are being accepted between August 19 and October 19 2020. Interested journalists can find all information about eligibility, timelines, and the online application system on our website: www.chevening.org/apply or www.chevening.org/fellowship/sajp
The course includes lectures, visits, and discussions and interaction with key UK academics, media, and political figures in the field. Participants will also spend time meeting their peers in some of the UK's top media organisations, as well as running a symposium on a topic of their choice in the final week.
Chevening Fellows are also invited to a programme of exclusive networking events and talks. On graduating, fellows join over 50,000 other Chevening Alumni who together form an influential and highly regarded global network.
Since 2012, 56 Pakistani journalists have participated in the programme. Every year, the British High Commission through a competitive recruitment process selects seven journalists from Pakistan to attend the course. In 2019/20 58% female journalists were chosen for the SAJP programme in Pakistan. The South Asia Journalism fellowship programme will commence in March 2021 in the UK.