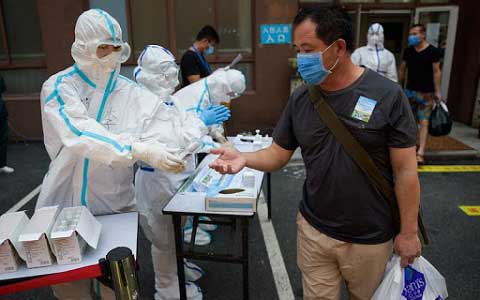 Commentary: Beijing's anti-coronavirus progress encouraging for world
Beijing: Beijing lowered the emergency response to COVID-19 from level 2 to level 3 on Monday, setting an example of how a metropolis can contain the breakout with regular measures as the threat of infection looms.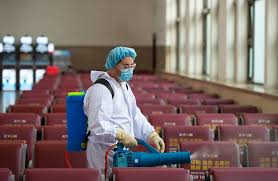 The Chinese capital's announcement of lowering the emergency response came after the city had reported no newly confirmed cases of COVID-19 for 14 consecutive days by Sunday. During the fight against the resurgence that emerged in mid-June, Beijing adopted coordinated, scientific and precise measures of prevention and control.
China's political advantage in pooling resources to deal with big problems is evident in Beijing's success in epidemic control. The strength of different sectors of the country was mobilized to facilitate epidemiological tracing and investigation, nucleic acid testing, medical treatment, community prevention and control, as well as material support in the capital.
Scientific and technological weapons have been improved to combat the virus. Thanks to scientific advancement, the Xinfadi wholesale farm produce market was quickly located as the place from where the risk originated. The combination of Traditional Chinese Medicine and Western medicine proved effective in the treatment. Big data and artificial intelligence were also utilized so that Beijing could take dynamic measures in different areas based on the evolving local conditions.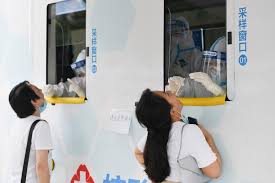 Precision is the key. A series of targeted and flexible measures have ensured steps related to the response are implemented down to the lowest level. More than 1.6 million people, including government officials, residents and volunteers, carried out the measures at the community level so that every infected person is found and treated promptly, and those under quarantine are taken good care of.
In a city of more than 20 million, no one is a bystander. The public has cooperated by wearing masks, readily undergoing nucleic acid testing and by every other means to ward off the health crisis, a classic case of people's war against the virus.
All efforts were exercised in keeping with the governance philosophy of making people's lives and health the top priority.
The epidemic situation in Beijing has stabilized, but this is no excuse for slackness or carelessness as the coronavirus may coexist with human beings for a long time in the future. The risk of resurgence remains as the global pandemic is intensifying.
China will continue to stick to the strategy of preventing imported cases and local resurgence and join the global cooperation to defeat the coronavirus. Victory for sure is only victory for all.