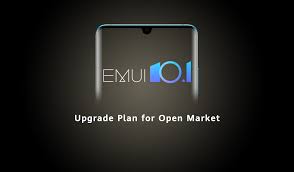 Huawei confirms EMUI 10.1 upgrade plan eligibility for 13 devices
Islamabad: Huawei has confirmed that it will be upgrading 13 devices to EMUI 10.1 in Western Europe. The company's latest in-house OS is an incremental update on EMUI 10, which will be replaced by EMUI 11 later this year.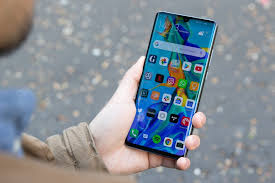 Huawei has finalised its update schedule for EMUI 10.1 in Western Europe. The company has published the list of eligible devices on its Huawei Community forums.
The rollout of EMUI 10.1 in Western Europe began in the middle of May with the P40 Lite, which Huawei followed with the P30 and P30 Pro. Huawei has only managed to finish the rollout for the P40 Lite and the Mate 30 Pro, though.
The eleven devices that Huawei has selected to receive EMUI 10.1 thus far are: Mate 20, Mate 20 Pro, PORSCHE Design Mate 20 RS, Mate 20X (5G), Mate 20X (4G), Mate 30 Pro, P30, P30 Pro, P40 Lite, Mate Xs and Nova 5T.
Huawei is yet to release EMUI 10.1 to the Mate Xs, Mate 20X (4G) or the Nova 5T. EMUI 10.1 will arrive on your handset as an over-the-air (OTA) download.
The devices listed above are not the only ones that will receive EMUI 10.1, though. Huawei will bring the update to other devices including MatePad tablets and Honor devices. The latter will receive the update as Magic UI 3.1, for reference.
Huawei recommends checking Software update within System & updates to see if you can manually trigger the download of EMUI 10.1. Huawei can take months to finish OS upgrade rollouts. Hence, the start date listed below is not necessarily indicative of when your handset will receive the update.
EMUI 10.1 and Magic UI 3.1 bring several new features to Huawei and Honor devices, including MeeTime and Celia. Huawei's answer to FaceTime and the Google Assistant respectively, EMUI 10.1 also includes a Multi-Device control panel and better multitasking.
It is worth keeping in mind that Huawei is not far off releasing EMUI 11, either. Unlike EMUI 10.1, EMUI 11 will be based on Android 11. The OS upgrade will start hitting devices later this year and will likely debut on the Mate 40 series.