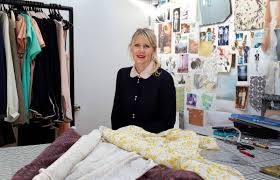 COVID-19: New Zealand Designer Ingrid Starnes Shutting Up Shop After A Decade
By Sarah Templeton
An iconic New Zealand designer favoured by Prime Minister Jacinda Ardern has announced she's shutting her doors due to the financial toll of the COVID-19 lockdown.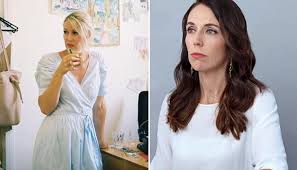 Ingrid Starnes' designs have become a Kiwi favourite since launching in 2009. Her achievements include opening NZ Fashion Week and staging runway shows on Auckland city streets.
Comparing prices online and visiting second-hand clothing stores can help people look stylish without breaking the bank.
'Buy less and wear clothing more' – style expert
She made international headlines earlier this year when the Prime Minister wore one of her designs on the cover of Time magazine: a white silk top Starnes revealed was nearly three years old.
Ardern also wore Starnes' designs in the 2017 election debates.
The Auckland designer posted on Instagram on Wednesday revealing her brand was closing its doors after a decade in the industry.
"We were caught at full stretch by COVID-19 and can not responsibly make another season after months of trade being down more than 80 percent and debts accumulating," Starnes revealed in the caption.
"Today we announce the wind-down of all our retail operations over the next three months."
Starnes says the brand will continue as an online made-to-order and bridal brand "with the shape of that to be worked out once we get through this period".
"My heart is [broken] as we begin to say goodbye to an incredible team, these amazing people have shaped what Ingrid Starnes is today."
Starnes has stores in Auckland's Ponsonby and Vulcan Lane along with stockists around Aotearoa, and a wedding and custom-made offering.
Another store is set to open in Auckland's new Commercial Bay precinct this week.