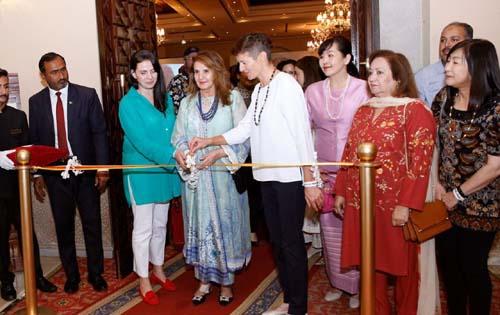 Albana Ferrarese enjoys international food festival
Celina Ali
Islamabad: Albana Ferrarese, the wife of Italy's Ambassador to Pakistan Andreas Ferrarese, this week participated in the inauguration of an international food festival here at a local hotel.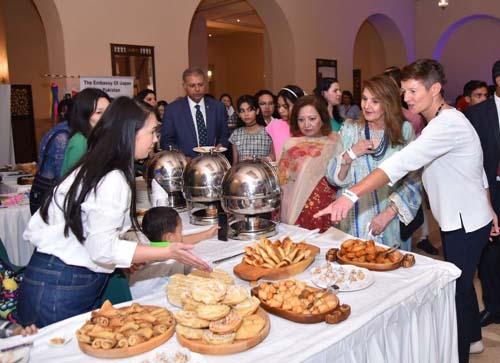 First Lady Begum Samina Alvi inaugurated the international food festival. Members of the diplomatic corps based in Islamabad, their families and people from different walks of life visited the festival. At the festival, stalls of traditional dishes of various countries were set up.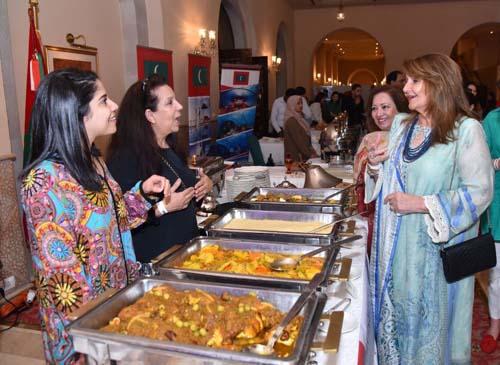 Speaking to Covert, Albana Ferrarese said she really enjoyed the event as she had keen interest in food.
Albana Ferrarese, who regularly hosts diplomats and journalists at her house for dinners, said food cooking was an art and everyone needs to show interest in it as food was as important as oxygen.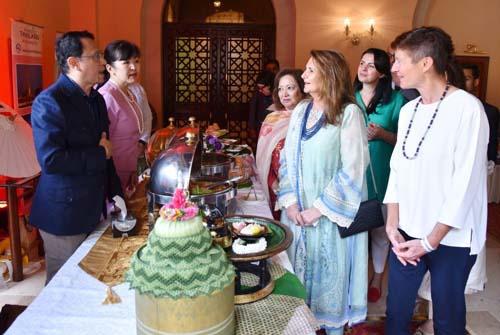 At the event, after formally commencing the festival in a ribbon cutting ceremony along with Albana Ferrarese, Begum Samina Alvi went to the stalls and showed her keen interest in the food on offer.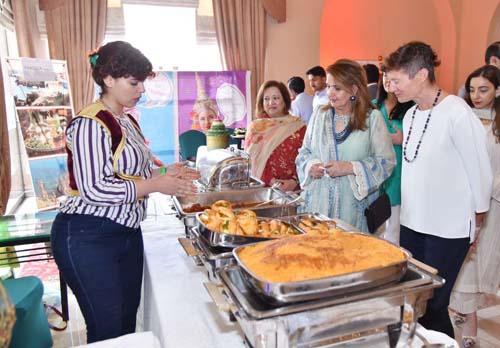 The organisers of the festival told Begum Samina Alvi, Albana Ferrarese and others about the cuisine on display. They thanked the distinguished guests for their presence and said this patronage was a source of encouragement for them.