China bolsters links with Central Asian nations
Xu Wei – China Daily
Beijing: On a stretch of land covering 25 hectares in the Sirdaryo region of Uzbekistan, thousands of workers from China, Uzbekistan and other Asian countries are braving scorching temperatures to build a thermal power plant.
Expected to be completed by the end of next year, the project will provide about 8 percent of Uzbekistan's installed power generation capacity, generating up to 10 billion kilowatt hours of electricity per year and meeting power demand for nearly 1 million residents.
Guo Tianyu, a project manager at the Central Asian branch of China Energy Co, the plant's builder, said, "This project is of milestone significance for the energy sector in Uzbekistan, and is another landmark project under the Belt and Road Initiative."
He added that the economic boom in Uzbekistan, including development of the construction sector, has triggered a surge in energy demand and further exacerbated a power shortage in the country.
Construction of the thermal power plant, which envisages the use of modern steam gas turbines, has created more than 1,000 job opportunities for local residents, Guo said.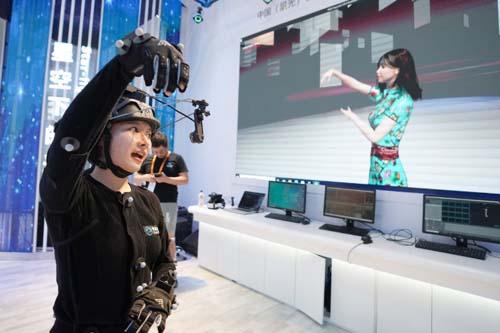 The new plant is just one of the many cooperation projects launched between China and the Central Asian countries of Kazakhstan, Uzbekistan, Kyrgyzstan, Tajikistan and Turkmenistan as part of the BRI.
According to many observers, cooperation in the BRI between China and the five nations has produced early results, helping these countries improve their infrastructure, build trade links, and improve public well-being.
Zhao Huirong, a research fellow at the Chinese Academy of Social Sciences' Institute of Russian, Eastern European and Central Asian Studies, said: "The BRI has offered new opportunities for stability and growth in the Central Asian region. Through the initiative, the five countries have obtained new investment, technology and markets, and improved their level of infrastructure, especially transportation and logistics."
The BRI has promoted Central Asian countries' exports, balanced the growth of their industries, and offered opportunities for their industrial upgrading and the development of green and digital economies, she said.
The Silk Road Economic Belt, which led up to the BRI, was first proposed by President Xi Jinping during a visit to Kazakhstan in 2013, and the five Central Asian countries were among the first nations to take part in the initiative.
This year marks the 30th anniversary of the establishment of diplomatic relations between China and the five nations, with trade between the two sides rising from $460 million in 1992 to $50 billion last year.
According to the General Administration of Customs, in the first seven months of this year, trade between China and Kazakhstan rose by 19.3 percent. The corresponding figure for Kyrgyzstan was 150.4 percent, for Tajikistan 85.5 percent, for Turkmenistan 53.4 percent, while Uzbekistan saw a 32.5 percent rise in such trade.