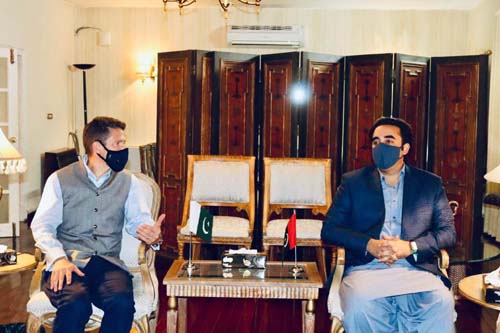 Christian Turner discusses enhanced Pakistan-UK ties
Staff Writer
Islamabad: British High Commissioner to Pakistan Dr. Christian Turner along with Antonia Murray Second Secretary Human Rights of British High Commission met with Federal Minister for Human Rights Mian Riaz Hussain Pirzada, this week.
Secretary Human Rights Afzal Latif and other senior officers of the ministry also participated in this meeting. Both sides discussed various subjects of mutual interest especially those pertinent to human rights.
Minster for Human Rights mentioned about strong long-standing people-to-people linkages grounded in historic connections between Pakistan and UK. He also expressed his deep desire to extend these bilateral relations in all spheres.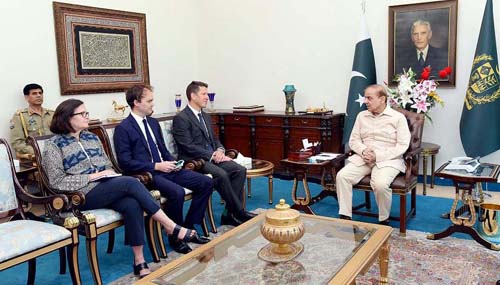 British High Commissioner responded that they care about the relationships with Pakistan and encourage their extension. He said that they are eager to work with Pakistan in the strengthening of system through bottom-up approach and particularly desire to bring about certain reforms in the subjects that lies under human rights such as freedom of media, freedom of faith and minority rights.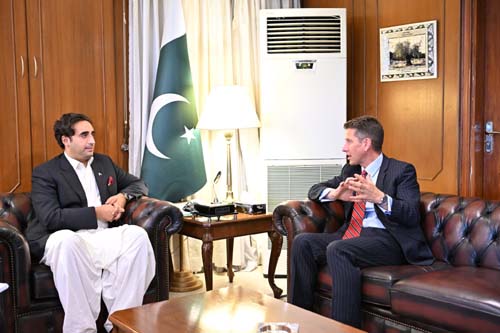 He added that issues like forced conversions, child marriages, misuse of blasphemy laws, women education, domestic violence and gender based issues need more attention. Minister for Human Rights also expressed that ethnic diversity is a distinct feature of Pakistani society. We are more tolerant to one another as compared to any western society where incident of racial killings are reported every other day.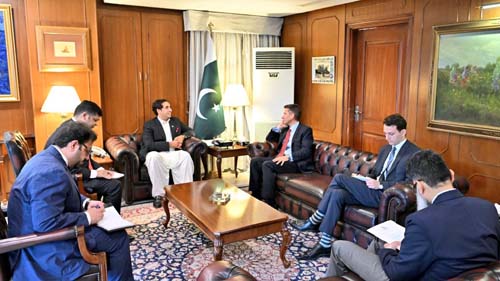 In Pakistan, Afghan refugees enjoy utmost freedom and we have a docile and adjustable society where element of extremism and intolerance penetrated after Afghan War. We are paying heavy price of war of our allies but still we do not get adequate recognition for our countless sacrifices largely in the war on terror.