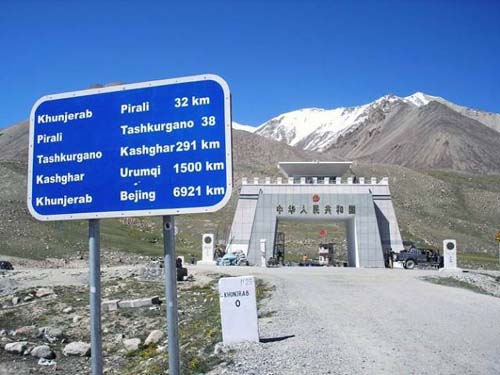 Pakistan seeks China's permission to reopen border
Gwadar Pro
Islamabad: Pakistan has sought permission from Iron Brother China to reopen the Khunjerab Pass to facilitate bilateral trade and people's exchanges.
In a letter sent to the Embassy of PRC in Pakistan Saturday, the Pakistani Ministry of Foreign Affairs said the border point was closed on December 1, 2019 as per schedule. However, the scheduled opening of the border on April 1, 2020 was postponed due to the outbreak of Covid-19 pandemic.
"To support the lives and livelihood of local people on both sides of the border, it is imperative that regular cross-border trade and P2P exchanges may be resumed. Therefore, the border may be opened from April 1, 2021," the ministry stated.
As per the bilateral agreement, China-Pakistan border remains closed from December 1 till March 31 the next year due to severe weather conditions. For the rest of the year, however, the border remains open for two-way movement of passengers as well as transportation of goods and cargo.
The Pak-China border was opened for a few weeks in July last year to facilitate the release of stranded containers and later in September to shift medical material gifted by Chinese government to Gilgit Baltistan to deal with Covid-19.