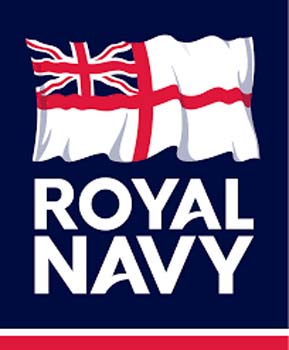 United Kingdom to invest £184 million in joint Maritime Mine Counter Measure for British Navy
London: The British Defence Secretary announced a £184 million investment in the joint Maritime Mine Counter Measure (MMCM) program for British Navy, which will create new systems to combat sea mines and keep ships and personnel away from danger.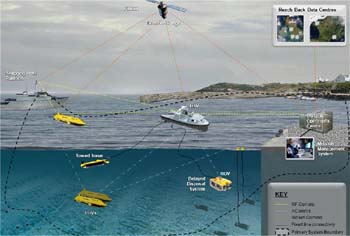 The British Defence Secretary was speaking at this year's virtual Franco-British Council Defence Conference, which also featured French defense minister Florence Parly, Chief of the Defence Staff General Sir Nick Carter and his French counterpart Ched d'État-Major des Armées François Lecointre.
The British Royal Navy is a world leader in mine countermeasures, having been regularly called upon to deal with mines and other historic ordnance, leftover from the Second World War, around the United Kingdom. In recent times, the UK has been involved in minehunting operations across the world, including the Gulf and off Libya.
Following a successful demonstration phase and trials completed in October 2020, the new contract will produce three sets of minehunting equipment, consisting of:
Autonomous vessel – a boat controlled and operated from a "mother ship/base." Towed sonar – a sonar that is towed/dragged behind the vessel to locate ordnance. Mine neutralization system – a remotely operated underwater vehicle that is used once the mine is located to neutralize the device and prevent its detonation.
When used together, these three elements are known as the Primary System. This next-generation mine hunting capability is designed to potentially replace conventional crewed mine hunting vessels, such as the Royal Navy's Hunt and Sandown class ships, with autonomous systems.
The MMCM (Maritime Mine Counter Measure) contract includes three stages, starting with the first phase for design. The next stages, which are subject to contract options, will manufacture and experiment with the future mine countermeasures capabilities of both France (SLAM-F future mine countermeasures system) and the United Kingdom (MHC – Minecountermeasures and Hydrography Capability). The program will deliver an autonomous, remotely operated mine countermeasures solution.
As part of the MMCM program, Thales and BAE Systems are committed to providing systems to both the French Navy and
Royal Navy for two years of evaluation testing. Each system will comprise a USV (Unmanned Surface Vehicle) equipped with an autonomous navigation system, obstacle detection and avoidance sonar, threat identification and neutralization capability based on ROVs (Remotely Operated Vehicles), a T-SAS (Towed Synthetic Aperture Sonar) and AUVs (Autonomous Underwater Vehicles). The geolocated AUVs will use the latest-generation synthetic aperture sonar SAMDIS with multi-aspect functionality for improved classification. They will perform their tasks autonomously with control from a host ship or shore-based station via high-data-rate communication links.
The systems, meeting the operational requirements of both nations, incorporate state-of-the-art technologies including very high-resolution multiview imaging sonars and sophisticated analysis tools to provide unparalleled levels of performance in automatic threat recognition and classification.
The project will be delivered by an integrated team including personnel from Thales in France and the UK as well as BAE Systems. French and UK contractors involved in the MMCM system include ASV Ltd for the supply of the surface vehicle, ECA for the supply of the underwater unmanned vehicles, SAAB for the ROVs and Wood & Douglas for communications.
Thales will deliver the integrated Portable Operations Centre (POC) solution, which will incorporate command & control by Thales and BAE Systems. BAE Systems will provide the Mission Management System, managing the command and information systems, as well as the ROVs, the virtual visualization and experimentation suite.
The launch of this program builds on the Lancaster House defense and security cooperation treaties signed in November 2010 and follows on from the Franco-British summit held on 31 January 2014.