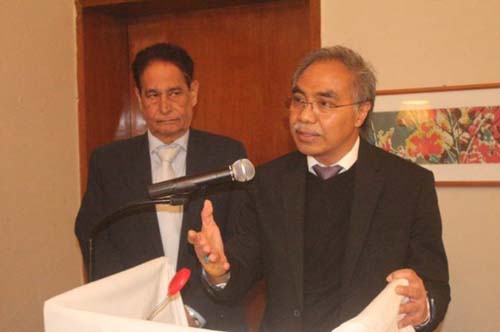 Ambassador Adam Tugio, Amir Muqam vow to boost Pakistan-Indonesia cooperation further
Celina Ali
Peshawar: Adviser to the Prime Minister for Political and Public Affairs, National Heritage and Culture, Engr Amir Muqam this week said that Pakistan attached great values to its relations with Indonesia, which were governed by mutual respect and cooperation.
Amir Muqam expressed these views during his meeting with Ambassador of the Republic of Indonesia, Adam Mulawarman Tugio that called on him at his office in Islamabad, says a press release issued here.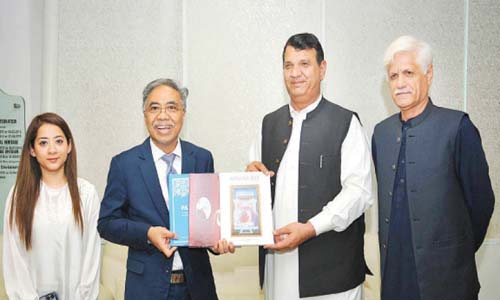 Amir Muqam conveyed that Pakistan attached great value to its relations with Indonesia which were governed by mutual respect and cooperation and expressed that Pakistan and Indonesia had maintained decades old close and cordial relations which had historical roots.
He said Pakistan was looking forward to further strengthen bilateral relations with Indonesian cultural heritage vis-à-vis regular exchange.
Ambassador Adam Mulawarman Tugio acknowledged the existing scope and scale of cooperation in the field of cultural heritage between the two countries and desired to undertake joint ventures in respective fields on progressive basis. He invited Engr Amir Muqam to visit Indonesia, which was accepted by the adviser to the Prime Minister.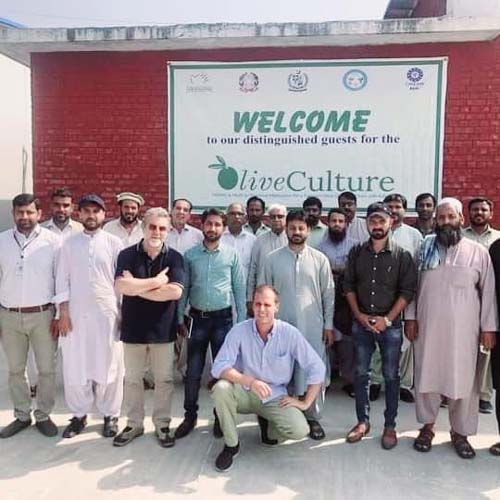 The Indonesian Ambassador also requested for providing a space at Pakistan National Library for establishing an international corner, which was approved by the Adviser to Prime Minister.
The Ambassador thanked the Adviser to the PM and also accepted the invitation to visit Swat valley.
They also agreed to work together to promote people-to-people contacts, enhance trade and investment and strengthen the bilateral relations between the two countries.
Senior Joint Secretary for National Heritage and Culture Muhammad Bilal and Cultural Coordinator Indonesian Embassy Hira Khan were also present on the occasion.