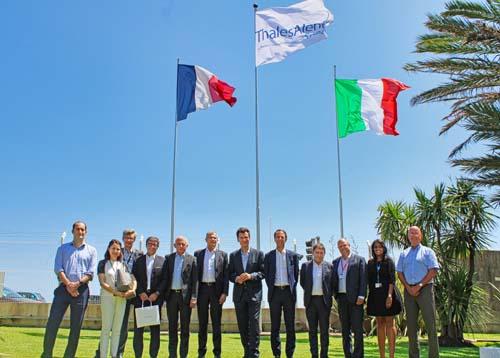 Italy, France to boost space cooperation
Newswire
Rome: Italy and France have agreed to boost bilateral cooperation in space exploration and develop a European carrier rocket, Italian Industry Minister Adolfo Urso said.
"Italy and France stand together first of all, but not only, for the sake of the future European launch vehicle. We will strengthen our space cooperation, working together and realizing that this is the task of the future and a challenge for our continent," Urso told reporters after a meeting with French Finance Minister Bruno Le Maire.
Urso added that cooperation was also necessary among Italy, France and Germany for them to address the "global challenge" emanating from the United States and China.
Le Maire said that the space cooperation between Italy and France was aimed at a successful operation of the Ariane 6 launch system and the earliest possible resumption of operation of the Vega-C launch rocket after its latest launch failed.
In December 2022, French operating company Arianespace said that the Vega-C rocket failed during its second mission due to an engine problem. The European Space Agency's investigation found that the failure had been caused by a defective part purchased from Ukraine.
In 2019 and 2020, Vega-C launches from the Guiana Space Centre also failed, causing ESA to lose satellites manufactured by Italy, France and the United Arab Emirates, which the company had planned to put into orbit.