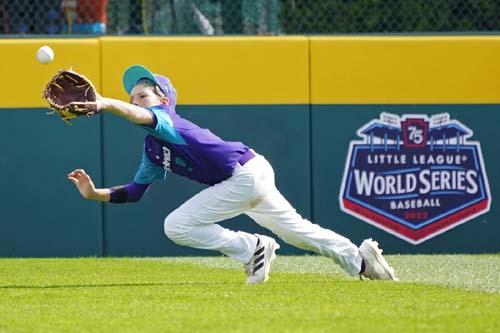 Italy makes history at LLWS
Italy has won five regional titles over the years competing in Europe to get to the Little League World Series. But one thing that always eluded Italian teams was a mark in the win column.
Entering the 2022 tournament, Italy had gone 0-14 all-time at the Little League World Series.
When Emilia Romagna Little League of Bologna, Italy won the Europe and Africa Regional title in the Netherlands this summer, manager Stefano Tamburini looked at his team and told them that they get to come to South Williamsport and compete in the World Series. But he noted something else to his team.
"Our coach told us that we get to come here to play baseball and to win, and that victory in the Netherlands took us here, and we made history," Italy's Pablo Suarez said. History was made indeed.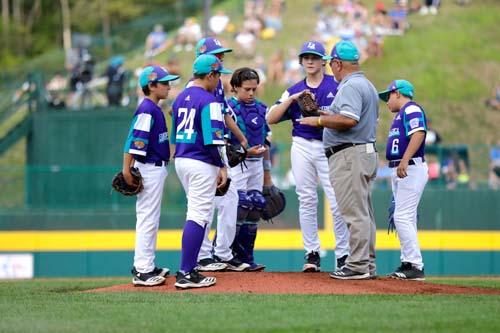 Tamburini's words rang true to his team in the Netherlands and on Saturday afternoon, Italy did what no other past Italian team did: earn a win at the Series.
Italy rallied from a 5-0 deficit to defeat Australia, and in the process earned the country's first-ever victory.
"It's a small community, and we made history because no Italian team has ever won a game here in Little League (World Series), not even a consolation one. So we're so proud for our country, we're so proud and there's a lot of highs now," Tamburini said. "Luckily we can watch it again through ESPN and we know for sure a lot of kids watched it.
"I hope that this will turn out an increased number of small players, young players," Tamburini continued. "That's what we hope for. I think it's going to help a lot. Just for the fact that somehow we know where we are, we know where we stand, but somehow we can make it."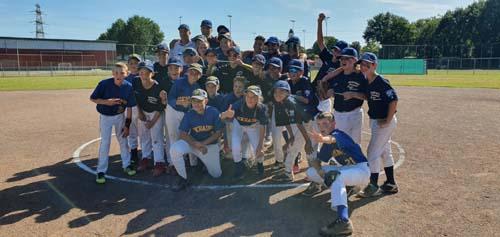 Italy trailed Australia on Saturday 5-0 after two innings, but the all-stars from Bologna never gave up and kept battling. Italy scored four in the third inning before tacking on another two in the top of the fourth to take a lead before Australia tied it in the bottom, 6-6. but Italy scored six runs in the fifth to put the game away.
Trailing for Italy in a game isn't anything new or daunting for Tamburini's all-stars. He's seen his players rally numerous times, including at regionals and in tournaments prior to that. It's helped prepare his Italian team.
"These kids, they have so much fun. I think that's the key. … This team is strong because it's a team. They can rebound from any situation. In the first tournament we had in Italy, we played five games and all of them we were always playing from behind because the other team scored and scored," Tamburini said. "We always had to come from behind, so we're kind of used to it."
Italy has won four of the past five Europe and Africa Regional tournaments. Emilia Little League won back-to-back titles in 2016 and 2017 and Emilia Romagna Little League of Bologna won it in 2019 and again this year. There was no international field in 2021 and no tournament at all in 2020. Catalunya Little League of Barcelona, Spain won the region in 2018. But Tamburini believes that two-year layoff due to COVID-19 disrupting youth baseball was actually something that made not only his players, but the region, stronger.
"The last two years have been really hard, especially for this age because of COVID. So it's not been easy to keep the guys on the field and it's not been easy to coach them, but somehow maybe this thing made us stronger," Tamburini said. "I don't know, I can't explain why because we didn't really practice. In '20 it was a completely canceled season, '21 was like half a season. I don't know. Maybe this thing made us stronger, I can't explain why."
Even if Tamburini can't quite put his finger on it, the fact remains that Italy made history this year. And for Tamburini, he got to be part of a special run for Italy. Italy was eliminated from championship contention on Sunday morning in a 1-0 tough loss to Willemstad, Curacao at Volunteer Stadium.
"It's been just wonderful, really. I think the kids played above expectations. They did a great job, they lost 2-0 against (Chinese) Taipei, they lost 1-0 against Curacao, two of the strongest teams here," Tamburini said. "We played great. From a mental point of view, they're really, really great."