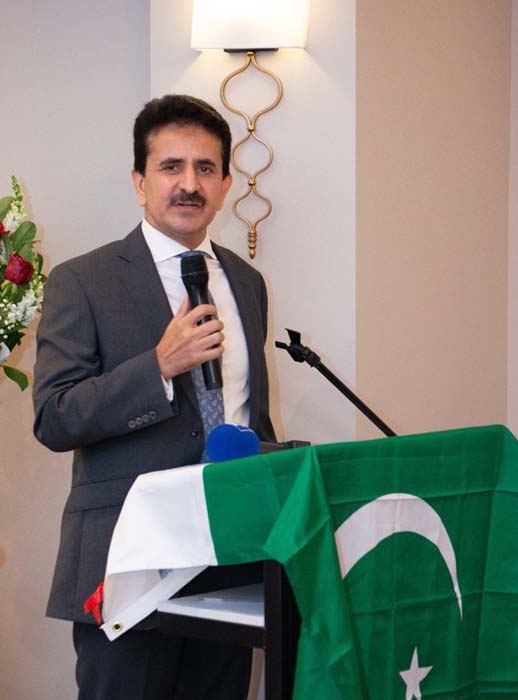 Zahid Hafeez Chaudhri for collaboration between Pakistani, Australian universities
Canberra: Pakistani High Commissioner to Australia Zahid Hafeez Chaudhri this week urged for collaboration between Pakistani and the Australian universities.
He met Professor Patricia M Davidson, Vice Chancellor and President of University of Wollongong.
"Met with Prof Patricia M Davidson, VC & President of University of Wollongong. Discussed possible areas of collaboration between UOW and matching universities in Flag of Pakistan. Also discussed issues related to over 550 Flag of Pakistan students enrolled in UOW," the envoy tweeted.
Zahid Hafeez Chaudhri has been active after taking over the top job recently. He has been regularly meeting the Australian officials and decision makers to promote Pakistan-Australia cooperation.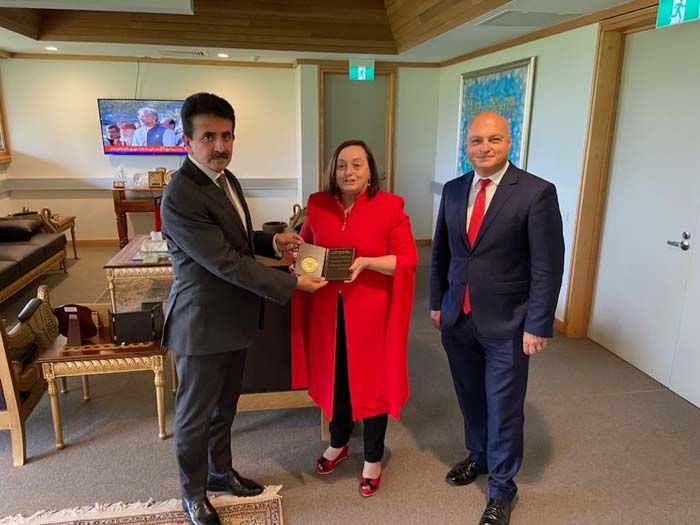 The University of Wollongong earlier said it will support any initiatives that facilitate the return of international students in a way that is "safe for our domestic students and our communities".
UOW has welcomed a proposal by New South Wales Premier Gladys Berejiklian to use one-third of the state's hotel quarantine slots to bring in international students and skilled migrants, starting in January.
However, a UOW spokesperson said that while any return of international students would be beneficial, "it is likely to be gradual, on a small scale and insufficient to avoid UOW needing to make significant savings to return to a financially sustainable position".
"UOW budget forecasts provided to staff on 9 June include significant deficits for 2021, 2022 and 2023 that require savings to be found.
"Making these savings without significant organisational change would require a rapid return of very large numbers of international students. This is highly unlikely considering the current state of the world economy."
The Premier's scheme puts her at odds with Prime Minister Scott Morrison and a national cabinet agreement on November 13, which expressly said the priority of hotel quarantine was returning Australians.
But Australia's universities have already lost thousands of jobs, and are facing a bleak 2021.
A recent report by education think tank Mitchell Institute calculated there are more than 200,000 fewer international students in Australia because of the pandemic, and that figure could rise by another 100,000 by the middle of next year.
And while this is causing the university sector a huge headache, the Mitchell report also points out that almost 60 per cent of the $37.5 billion international students would usually spend in Australia goes towards goods and services in the wider economy.
The UOW spokesperson said the university continued to work with the NSW and federal governments on planning for how to return international students in an appropriate and safe way.