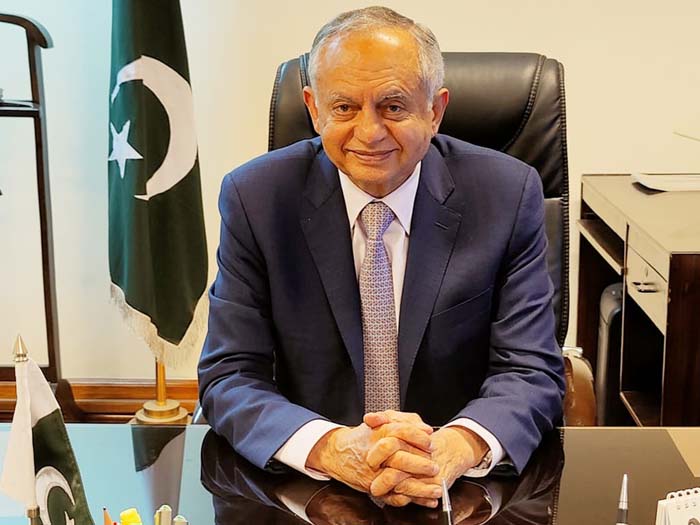 Pakistan looks to greater oranges export to China, PM's aide
Gwadar Pro
Islamabad: Pakistan expects to enhance orange exports to China this year, a top government official said.
Adviser to Prime Minister Imran Khan on Commerce and Investment Abdul Razak Dawood maintained that the mangoes season had already provided good revenue.
In 2020-21, Pakistan exported a record 460,000 tons of oranges, marking this as the highest ever volume during any season. The export season that ended in April 2021, 460,000 tons of oranges had been exported from the country worldwide – up 30 per cent compared to the last season.
The demand for Pakistani oranges is on the rise worldwide. Meanwhile, Pakistan has posted over Pakistani Rs 2 billion export mark for the seventh consecutive month in April as the country's exports stood at US $ 2.191 billion in April 2021, Dawood mentioned.
Speaking of Gwadar Pro, Dawood remarked that China was a great destination for Pakistani agricultural products. "China has been helping Pakistan both ways. They are helping us enhance agricultural production and are buying fruits. For this, we are thankful to China. We are working out the target for oranges export to China. We are expecting a rise in exports to China," he maintained.
The advisor recalled that Pakistan's export for April 2021 stood at US $ 2.191 billion. "This is the first time since 2011 that our monthly exports have crossed the $ 2 billion mark for 7 consecutive months," he added.
Recently, Pakistan's kinnow (orange) industry saw neighboring Iran lifting restrictions on the import of Pakistani kinnow. Pakistan is one of the top citrus producers in the world. Citrus contributes about 30% to the country's total fruit output.
According to a report released by the China-Pakistan Agricultural and Industrial Cooperation Information Platform, in 2020, Pakistan earned its highest export revenue from kinnow of $ 222 million, from an export volume of 370,000 tons.
The report also points out that most of the citrus fruits produced by Pakistan are consumed in foreign markets. Among the exported varieties, kinnow is the most important one.
However, as old varieties are wearing out, kinnow quality is dropping. For years, there has been no major breakthrough in kinnow varieties. Among the export kinnow, only 2.6% goes to developed countries, mostly because consumers in these markets favor seedless citrus.
Such a trend is gradually expanding to other parts of the world. Currently, seedless varieties represent 61% of total citrus exports worldwide, which leads to a sharp decline in the price of Pakistani kinnow by more than 50% from 2016 to 2020.
Kinnow harvesting in Pakistan starts when the fruit's external colour becomes orange, from December to February. The best harvesting time is mid-January to mid-February, when the fruit attains a Total Soluble Solids (TSS)/acid ratio of 12:1 to 14:1.