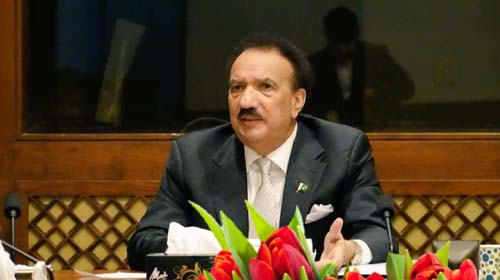 Afghan Taliban trained with modern weapons: Rehman Malik
Newswire
Islamabad: Former Interior Minister, Chairman Institute of Research and Reforms Senator A. Rehman Malik has said that Afghan Taliban are being trained for modern weapons which could prove a threat to the region in upcoming days.
He said that passing out parade for the new trained Taliban recruits was organized in an undisclosed place and country in a very impressive ceremony attended most likely by Mullah Yaqoob- the son of Mullah Omar. He said that it is yet to know who is behind the training of Taliban recruits and what their targets are.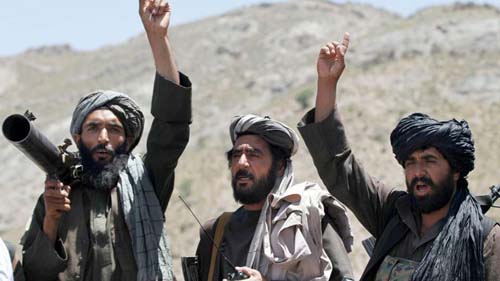 He said that unfortunately with every passing day tension in Afghanistan is increasing which needs world attention. He said that peace in Afghanistan means peace in Pakistan and no country could be concern about stability and peace of Afghanistan more than Pakistan. He said that Pakistan is a direct victim of the Afghan-USSR war followed by the growth of the Taliban, Al Qaeda, and Daesh which have been eroding our system. The changing situation in Afghanistan should be of great concern for all of us in Pakistan, he said.
He said that we need national unity when it comes to Pakistan national security being the backbone of the state. He said that since the situation in Afghanistan directly impacts Pakistan and situation is worsening in Afghanistan, therefore, calling a meeting of Parliamentary Committee on National Security was the need of the hour. He said that he was hoping for the formulation of a doable comprehensive strategy to cope up with future challenges after US withdrawal from Afghanistan.
Former Interior Minister said that we have made countless sacrifices in the war on terror in terms of sacrifice of more than 70 thousand lives of troops and civilians with huge devastation to our basic infrastructure and economic damages. He said that today we have to think about why despite numerous sacrifices we are facing global isolation and being side-lined from Afghan issue.
Senator Rehman Malik while making some shocking revelations said that Taliban has occupied more than 80% of Afghanistan which could prove a threat to the region in the days to come. He revealed that Taliban have got their military and weaponry training and this is to be seen who are behind the training and providing them with modern weapons. He said that in the very near future Taliban will be seen having their own jets. He said that it is yet to be seen were those Indian training elites who trained Taliban in Afghanistan or some central Asian country or someone else. He said that from a reliable source it was learned that United States is leaving its weapons and Hamari jeeps along with keys in Afghanistan and question rises that why the ammunition and jeeps were destroyed and taken away.
"War strategists are worried that who will be the target of Taliban who is now well trained and equipped with modern weapons" Rehman Malik expressed. He said that this is no secret that India's Intelligence Agency Research and Analysis Wing (RAW) is working in collaboration with Afghanistan's Intelligence Agency, National Directorate of Security (NDS) to escalate tension at Pak-Afghanistan border. "In the future, the Taliban could be a threat to Pakistan, China, and Iran and they are no longer ours, they belong to India", he added.
He said that Russia has also opposed the Taliban takeover of the capital. He said that who came forward to energize the Taliban to enhance their military power and to use them against all those who are against their ideology and for their own interests in the region. He said that a regular well organized passing out parade of fully trained, well equipped with all types of infantry, armed, amour and commando training from an undisclosed place in an impressive way most likely led by Mullah Omer's son Mullah Yaqoob in presence of other Taliban shall be alarming for all. He said that the passing out parade of Taliban recruits was better and well organized than any western country military parade. He said that it looks that Taliban will be now trained and installed under the flag of Islamic Emirate of Afghanistan and the time will show whether they will operate independently or be used with western remote control.