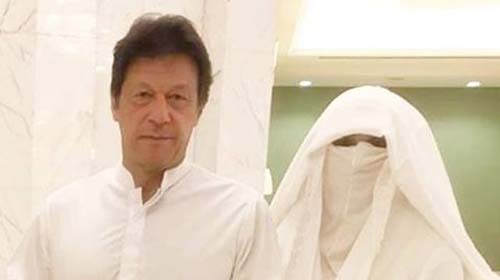 PM Imran Khan contracts Covid before vaccination: NHS
Gwadar Pro
Islamabad: Pakistan's Prime Minister Imran Khan Friday tested positive for Covid-19 two days after he received his first shot of the Covid-19 vaccine. The Ministry of National Health Services clarified that the premier was not "fully vaccinated" when he contracted the virus.
"He only got the first dose merely two days ago which is too soon for ANY vaccine to become effective. Antibodies develop 2-3 weeks after the second dose of 2-dose Covid vaccines," NHS said in a tweet.
Vaccination helps develop immunity to the virus that causes Covid-19 but it usually takes a few weeks for protection to develop, and the person getting the jab remains vulnerable during that time.
PM Khan received a dose of the Chinese-produced Sinopharm vaccine on Thursday and he has been attending regular meetings, including at a security conference in the capital Islamabad that was attended by a large number of people. He addressed that conference without wearing a mask and attended another gathering to inaugurate a housing project for poor people on Friday, the agency reports.
Minister for Industries Hammad Azhar also offered prayers for the premier's speedy recovery. "The symptoms take a few days before manifesting. Hence it is certain that the Prime Minister had been infected prior to vaccination. The vaccine develops more than 80 per cent immunity two weeks after the second injection. So please do vaccinate. Wishing the prime minister a speedy recovery."
Planning Minister Asad Umar told Gwadar Pro that Pakistan was thankful to China for the gifts of hundreds of thousands of vaccines." We rejects any rumours against the Chinese vaccines. The vaccines are very effective. PM's illness has nothing to do with this. We discard any such propaganda," he said.
Imran Khan was tested for coronavirus after developing a "slight cough", according to one of his senior advisers, and he now has a mild fever. The 68-year-old PM is "self-isolating at home" Dr Faisal Sultan, the PM's Special Assistant to the PM on health, said.
Chinese ambassador to Pakistan Nong Rong wished the PM early recovery. "My best wishes for speedy and complete recovery of Prime Minister of Pakistan," he tweeted.