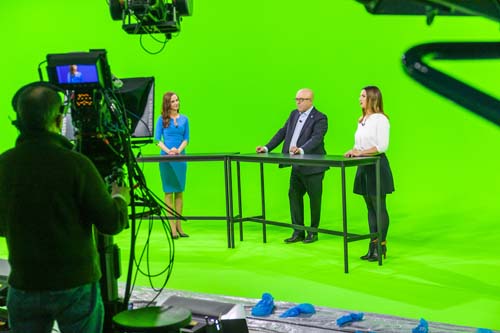 Green recovery should be thoughtful rather than muscular
Yossi Mekelberg
David Cameron, the former British prime minister, has almost disappeared from the public consciousness since his ignominious departure from politics following the Brexit referendum. Like other former world leaders, he has found solace in writing memoirs, joining the very well-paid speakers' circuit and concentrating his political activity abroad.
In his nearly five years of absence from British politics, he has generally avoided giving any advice to his successors, especially in public. But he recently made a brief return to the fray by recommending to his former close friend and now nemesis, Prime Minister Boris Johnson, that he should take a proactive and interventionist green approach to the post-coronavirus disease (COVID-19) economic recovery. It is not the type of recommendation that one usually associates with conservative politicians, but it is one that should guide leaders well beyond the UK's shores.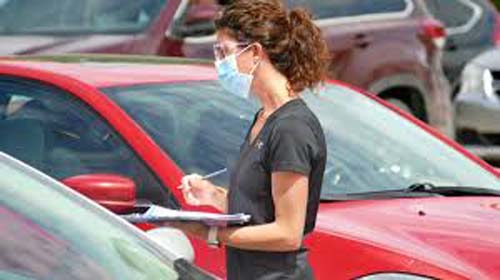 The coronavirus pandemic has run riot through our economies and societies with devastating consequences; harming the livelihoods of millions upon millions, halting the next generation's education and affecting our individual and collective mental health. However, now that vaccines are being rolled out at an increasing pace and a path toward normality seems to be opening up, it is also time to look ahead to the post-pandemic recovery and ask ourselves what features of our pre-pandemic life are worth retaining and what might better be discarded, including — and with some urgency — in our relationship with planet Earth.
One of the silver linings of the COVID-19 pandemic has been the sharp fall in carbon dioxide emissions. At one point last year, our daily global emissions of carbon dioxide dropped by as much as 17 percent and, in some countries such as the UK and the US, by as much as 32 percent. Scientists expect to see a decline of 5.4 percent in year-on-year emissions in 2020 — the largest annual reduction since the Second World War. No climate agreement would dare set such targets for cutting greenhouse gas emissions. In light of the damage COVID-19 has wreaked on the economy, in the post-pandemic era there will be a need for a much more delicate balancing act between facilitating rapid growth and job creation without losing sight of some environmental imperatives.
Over the last year, we as a global society have changed some of our polluting habits. We have seen reduced air travel and less use of transportation in general, but also a considerable decrease in industrial output. The challenge, and with it also the opportunity, as economic activity gradually resumes, is to emphasize a push for low-carbon economic growth; one that prioritizes renewable energy, greener transport and repairing the damage we have already inflicted on nature. It would be naive to expect that the resumption of economic activity won't also see the return of some of its less environmentally friendly consequences, but over the last year we have realized that, for instance, not all of our flights abroad or the domestic trips we take in our cars are really necessary. And equally unnecessary are the mountains of waste that we continue to create out of sheer indulgence. Consequently, a combination of international cooperation and legislation will be required. But, just as importantly, there must be a change in our individual and collective sensitivity to our environmental priorities.
Cameron's use of the word "muscular" when addressing Johnson last month was unfortunate, but if what he meant was that there should be a determined and decisive effort to move to renewable and environmentally friendly sources of energy, his intervention should not be dismissed. It is also the case that the leading industrial countries, which are responsible for most greenhouse gas emissions, must show leadership and face down those whose lifestyles, and sometimes livelihoods, are dependent on cheap fossil fuels. The UK, as host of the 26th UN Climate Change Conference (COP26) in November, should be at the forefront of these efforts, instead of allowing a new coal mine to be built in the north of England (although a public inquiry has now been ordered). Coal was succinctly characterized last week by America's climate envoy John Kerry as "the dirtiest fuel in the world."
The change of administration in Washington and America's immediate return to the Paris climate agreement gives hope that President Joe Biden intends to lead the battle against climate change, marking a significant departure from his predecessor's approach. It is not about dismissing concerns over the cost of switching to renewable energies, or even the at-least interim inconvenience that the transition might cause, but rather it is about ensuring that the message — that climate change and its environmental consequences are the most severe threats to our very existence, more severe than COVID-19 could ever be — gets across. The latter is the most immediate threat facing humanity, but all scientific evidence points in the same direction: Over the long term, it is man-made climate change that is the No. 1 global health hazard for all of us and for the sustainability of our planet.
Before the outbreak of the coronavirus pandemic, the World Health Organization (WHO) was warning that climate change has serious and multiple effects on public health due to the quality of air and the impact on access to safe drinking water and supplies of sufficient and secure food. According to the WHO, between 2030 and 2050, climate change is predicted to cause about 250,000 additional deaths per year, from malnutrition, malaria, diarrhea and heat stress, with an estimated cost of up to $4 billion annually within the next decade.
There must be a change in our individual and collective sensitivity to our environmental priorities.
It is ironic that it has taken a pandemic of this magnitude to create a rare opportunity to emerge from the debacle with an environmentally friendly, long-term outlook. We must not let this chance slip away, as it might be one of our last opportunities to step back from the environmental abyss. Instead of wasting time on climate change deniers, it is high time to highlight the economic benefits of investing in renewable technologies and creating highly skilled jobs capable of improving the human condition. This is a change for the better that should also be spread more equally across the world.
For the foreseeable future, we will continue to use cars, with or without drivers, but a transition to electric vehicles is inevitable, as is the recognition that aviation must become more environmentally friendly; that cities should turn truly cyclist-friendly and less polluting; that our buildings must be better insulated; and that our food's carbon footprint must be reduced. This is where a sustainable future lies, and the future has to start now.
The writer is professor of international relations at Regent's University London, where he is head of the International Relations and Social Sciences Program.