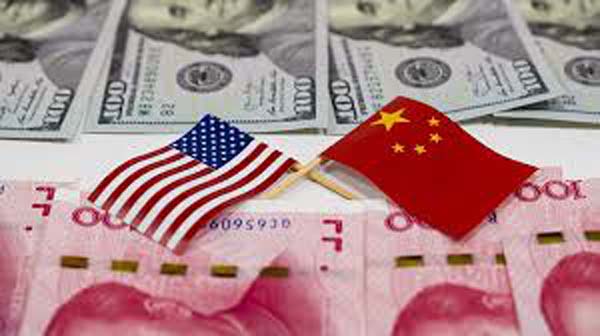 Consultation, not a trade war, will settle bilateral disputes
Zhao Huanxin
The trade friction between the United States and China does not signify a tipping point in the Sino-US relationship, experts have said, even though the two countries have slapped tariffs on billions of dollars of each other's goods.
After the conclusion of the hearings on the US administration's proposal to impose 25 percent tariff on $200 billion worth of Chinese imports in Washington recently, some US researchers and a top Chinese envoy said they believe cooperation and consultation can resolve the bilateral issues.
"I would say we're nowhere near a tipping point," David Dollar, senior fellow at John L. Thornton China Center, Brookings Institution, said when asked if the world's top two economies, locked in a blistering trade dispute, are approaching a tipping or turning point, as some critics suggest.
"Let's not forget, there's still a tremendous amount of trade between the US and China, there're 400,000 Chinese students in the US, and there are American tourists going to China… So a little bit of friction does not necessarily mean a turning point," Dollar said. "Hopefully this will be rather temporary, and we'll get back to healthy development of our relationship."
Dollar, a former US Treasury economic and financial emissary to China, made the remarks on the sidelines of a dialogue at the Brookings Institution on Aug 30 that was attended by US think tank members, a Chinese delegation of researchers and former government officials. "I've been opposed to these US tariffs right from the start. I don't think these are good instruments," Dollar said. "So for me, a happy solution is China opens up the economy more, and the US pulls back from this trade war."
At a working lunch at the Center for Strategic and International Studies on the same day, Chinese Ambassador to the US Cui Tiankai said Beijing is always ready to engage in "serious, substantive and pragmatic" negotiations and consultations to address the economic and trade issues. "This has to be a process of goodwill for goodwill, and good faith for good faith. If we can reach an agreement through this approach, I don't think the current economic and trade issues would be that difficult (to resolve)," Cui said.
Emphasizing that the US-China relationship is the most consequential for the 21st century, John Allen, president of the Brookings Institution, said the relationship features four Cs-cooperation, competition, confrontation and conflict. Americans and Chinese should look for ways to cooperate, and there is much they can do together for the good of all humankind, the retired US Marine Corps four-star general said.
"We should expect that the two great nations… will compete. But if we're wise, we should see in that competition, opportunities, because we're better for the constructive competition over time," he said, adding that if any confrontation occurs, the two sides should take measures to defuse it.
While saying he had "a certain amount of sympathy" with the Chinese government in dealing with a "disorganized" administration like "the one we have", Richard Bush, a senior fellow at the John L. Thornton China Center at Brookings, stressed that China needs to be clear about what its own policies are and "take measured actions in response to unreasonable things that the Trump administration does".
And Nicholas Lardy, a senior fellow at the Peterson Institute for International Economics and an expert on the Chinese economy, felt US President Donald Trump seemed "very reluctant" to give any ground. "I think until we see more evidence of the cost of his approach on American consumers and American businessmen and American farmers, he's not going to change course," Lardy said after a roundtable at the CSIS on Aug 30.
Judging by the experts' and officials' comments, consultation and cooperation-not a trade war-will help resolve the US-China trade conflict.
The author is deputy editor-in-chief of China Daily in the US